1 Pic 8 Words Answers All Levels
1 Pic 8 Words Answers. Are you looking for Cheats and Solutions because you are stuck? Below you can find them all. This game 1Pic8Words is created by Y A QU A is available for iPhone, iPad and iPod touch. You have to guess the 8 words hidden in every image!
Great game but the main problem we have discovered is a couple of the words are not commonly used words that would be used and protractor was misspelt. So the only thing you can do is to check our website.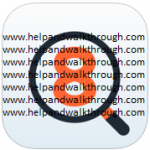 Tags: 1Pic8Words Help, 1Pic8Words cheat, 1Pic8Words solution, 1Pic8Words answers, 1 Pic 8 Words help, 1 Pic 8 Words cheat, 1 Pic 8 Words answers, 1 Pic 8 Words guide, 1 Pic 8 Words walkthrough, 1 Pic, 8 Words answers, "1 Pic, 8 Words", 1 Pic 8 Words level answer, 1 Pic 8 Words level *
You can download this game in the iTunes app store:


1 Pic 8 Words Answers
To see next levels click on the NEXT button on the bottom of this page
1 Pic 8 Words Image-Level 1-1 : Sunglasses
1 Pic 8 Words Image-Level 1-2 : Binoculars
1 Pic 8 Words Image-Level 1-3 : Shell
1 Pic 8 Words Image-Level 1-4 : Balloon
1 Pic 8 Words Image-Level 1-5 : Snorkel
1 Pic 8 Words Image-Level 1-6 : Towel
1 Pic 8 Words Image-Level 1-7 : Flip Flops
1 Pic 8 Words Image-Level 1-8 : Flippers
1 Pic 8 Words Image-Level 2-1 : Venice
1 Pic 8 Words Image-Level 2-2 : Mask
1 Pic 8 Words Image-Level 2-3 : Open Fan
1 Pic 8 Words Image-Level 2-4 : Carnival
1 Pic 8 Words Image-Level 2-5 : Gondola
1 Pic 8 Words Image-Level 2-6 : Church
1 Pic 8 Words Image-Level 2-7 : Boat
1 Pic 8 Words Image-Level 2-8 : Campanile
1 Pic 8 Words Image-Level 3-1 : Beer
1 Pic 8 Words Image-Level 3-2 : Peanut
1 Pic 8 Words Image-Level 3-3 : Flag
1 Pic 8 Words Image-Level 3-4 : Bucket
1 Pic 8 Words Image-Level 3-5 : Bat
1 Pic 8 Words Image-Level 3-6 : Watermelon
1 Pic 8 Words Image-Level 3-7 : Bread
1 Pic 8 Words Image-Level 3-8 : Field
1 Pic 8 Words Image-Level 4-1 : Pencil
1 Pic 8 Words Image-Level 4-2 : Brush
1 Pic 8 Words Image-Level 4-3 : Rubber
1 Pic 8 Words Image-Level 4-4 : Calculator
1 Pic 8 Words Image-Level 4-5 : Paper Clip
1 Pic 8 Words Image-Level 4-6 : Notebook
1 Pic 8 Words Image-Level 4-7 : Compass
1 Pic 8 Words Image-Level 4-8 : Protactor
1 Pic 8 Words Image-Level 5-1 : Snowman
1 Pic 8 Words Image-Level 5-2 : Carrot
1 Pic 8 Words Image-Level 5-3 : Gloves
1 Pic 8 Words Image-Level 5-4 : Ski Slope
1 Pic 8 Words Image-Level 5-5 : Scarf
1 Pic 8 Words Image-Level 5-6 : Helmet
1 Pic 8 Words Image-Level 5-7 : Bindings
1 Pic 8 Words Image-Level 5-8 : Chairlift
1 Pic 8 Words Image-Level 6-1 : Boat
1 Pic 8 Words Image-Level 6-2 : Life belt
1 Pic 8 Words Image-Level 6-3 : Binoculars
1 Pic 8 Words Image-Level 6-4 : Camera
1 Pic 8 Words Image-Level 6-5 : Anchor
1 Pic 8 Words Image-Level 6-6 : Helm
1 Pic 8 Words Image-Level 6-7 : Airplane
1 Pic 8 Words Image-Level 6-8 : Field Glass
1 Pic 8 Words Image-Level 7-1 : Horse
1 Pic 8 Words Image-Level 7-2 : Horserider
1 Pic 8 Words Image-Level 7-3 : Saddle
1 Pic 8 Words Image-Level 7-4 : Stirrup
1 Pic 8 Words Image-Level 7-5 : Barrier
1 Pic 8 Words Image-Level 7-6 : Horseshoe
1 Pic 8 Words Image-Level 7-7 : Riding helmet
1 Pic 8 Words Image-Level 7-8 : Club Flag
1 Pic 8 Words Image-Level 8-1 : Suitcase
1 Pic 8 Words Image-Level 8-2 : Hat
1 Pic 8 Words Image-Level 8-3 : Telephone
1 Pic 8 Words Image-Level 8-4 : Ball
1 Pic 8 Words Image-Level 8-5 : Hourglass
1 Pic 8 Words Image-Level 8-6 : Microphone
1 Pic 8 Words Image-Level 8-7 : Racket
1 Pic 8 Words Image-Level 8-8 : Radio
1 Pic 8 Words Image-Level 9-1 : Headphones
1 Pic 8 Words Image-Level 9-2 : Rope
1 Pic 8 Words Image-Level 9-3 : Television Set
1 Pic 8 Words Image-Level 9-4 : Brick
1 Pic 8 Words Image-Level 9-5 : Iron
1 Pic 8 Words Image-Level 9-6 : Vinyl
1 Pic 8 Words Image-Level 9-7 : Samovar
1 Pic 8 Words Image-Level 9-8 : Fire hose
1 Pic 8 Words Image-Level 10-1 : Hammer
1 Pic 8 Words Image-Level 10-2 : Nail
1 Pic 8 Words Image-Level 10-3 : Drill
1 Pic 8 Words Image-Level 10-4 : Pliers
1 Pic 8 Words Image-Level 10-5 : Screwdriver
1 Pic 8 Words Image-Level 10-6 : Wrench
1 Pic 8 Words Image-Level 10-7 : Level
1 Pic 8 Words Image-Level 10-8 : Vice
1 Pic 8 Words Image-Level 11-1 : Teddy Bear
1 Pic 8 Words Image-Level 11-2 : Trunk
1 Pic 8 Words Image-Level 11-3 : Baby Shoes
1 Pic 8 Words Image-Level 11-4 : Soldier
1 Pic 8 Words Image-Level 11-5 : Gloves
1 Pic 8 Words Image-Level 11-6 : Yo-yo
1 Pic 8 Words Image-Level 11-7 : Toy Doll
1 Pic 8 Words Image-Level 11-8 : Marbles
1 Pic 8 Words Image-Level 12-1 : Microphone
1 Pic 8 Words Image-Level 12-2 : Guitar
1 Pic 8 Words Image-Level 12-3 : Double bass
1 Pic 8 Words Image-Level 12-4 : Hat
1 Pic 8 Words Image-Level 12-5 : Trash can
1 Pic 8 Words Image-Level 12-6 : Harmonica
1 Pic 8 Words Image-Level 12-7 : Restaurant
1 Pic 8 Words Image-Level 12-8 : Horse
1 Pic 8 Words Image-Level 13-1 : Beer
1 Pic 8 Words Image-Level 13-2 : Sausage
1 Pic 8 Words Image-Level 13-3 : Pickles
1 Pic 8 Words Image-Level 13-4 : Barrel
1 Pic 8 Words Image-Level 13-5 : Fork
1 Pic 8 Words Image-Level 13-6 : Leek
1 Pic 8 Words Image-Level 13-7 : Foam
1 Pic 8 Words Image-Level 13-8 : Tankard
1 Pic 8 Words Image-Level 14-1 : Key
1 Pic 8 Words Image-Level 14-2 : Magnifying glass
1 Pic 8 Words Image-Level 14-3 : Scissors
1 Pic 8 Words Image-Level 14-4 : Shoelace
1 Pic 8 Words Image-Level 14-5 : Letter
1 Pic 8 Words Image-Level 14-6 : Plank
1 Pic 8 Words Image-Level 14-7 : Seal
1 Pic 8 Words Image-Level 14-8 : Needle
1 Pic 8 Words Image-Level 15-1 : London
1 Pic 8 Words Image-Level 15-2 : Taxi
1 Pic 8 Words Image-Level 15-3 : Clock
1 Pic 8 Words Image-Level 15-4 : Tower
1 Pic 8 Words Image-Level 15-5 : Parliament
1 Pic 8 Words Image-Level 15-6 : Flag
1 Pic 8 Words Image-Level 15-7 : Wind
1 Pic 8 Words Image-Level 15-8 : Hood
1 Pic 8 Words Image-Level 16-1 : Cameraman
1 Pic 8 Words Image-Level 16-2 : Headphones
1 Pic 8 Words Image-Level 16-3 : Field
1 Pic 8 Words Image-Level 16-4 : Banner
1 Pic 8 Words Image-Level 16-5 : Cable
1 Pic 8 Words Image-Level 16-6 : Referee
1 Pic 8 Words Image-Level 16-7 : Thumb
1 Pic 8 Words Image-Level 16-8 : Football player
1 Pic 8 Words Image-Level 17-1 : Child
1 Pic 8 Words Image-Level 17-2 : Beach
1 Pic 8 Words Image-Level 17-3 : Suitcase
1 Pic 8 Words Image-Level 17-4 : Sunshade
1 Pic 8 Words Image-Level 17-5 : Mask
1 Pic 8 Words Image-Level 17-6 : Stripe
1 Pic 8 Words Image-Level 17-7 : Deckchair
1 Pic 8 Words Image-Level 17-8 : Horizon
1 Pic 8 Words Image-Level 18-1 : Sushi
1 Pic 8 Words Image-Level 18-2 : Chopstick
1 Pic 8 Words Image-Level 18-3 : Sofa
1 Pic 8 Words Image-Level 18-4 : Maki
1 Pic 8 Words Image-Level 18-5 : Cushion
1 Pic 8 Words Image-Level 18-6 : Rice
1 Pic 8 Words Image-Level 18-7 : Plant
1 Pic 8 Words Image-Level 18-8 : Ginger
1 Pic 8 Words Image-Level 19-1 : Schoolbag
1 Pic 8 Words Image-Level 19-2 : Notebook
1 Pic 8 Words Image-Level 19-3 : Cup
1 Pic 8 Words Image-Level 19-4 : Calculator
1 Pic 8 Words Image-Level 19-5 : Scissors
1 Pic 8 Words Image-Level 19-6 : Ruler
1 Pic 8 Words Image-Level 19-7 : Laptop
1 Pic 8 Words Image-Level 19-8 : Spiral binding
1 Pic 8 Words Image-Level 20-1 : Mountain
1 Pic 8 Words Image-Level 20-2 : Fjord
1 Pic 8 Words Image-Level 20-3 : Boat
1 Pic 8 Words Image-Level 20-4 : Rucksack
1 Pic 8 Words Image-Level 20-5 : Beany
1 Pic 8 Words Image-Level 20-6 : Snowman
1 Pic 8 Words Image-Level 20-7 : Road
1 Pic 8 Words Image-Level 20-8 : Rock
1 Pic 8 Words Image-Level 21-1 : Compass
1 Pic 8 Words Image-Level 21-2 : Pipe
1 Pic 8 Words Image-Level 21-3 : Glass
1 Pic 8 Words Image-Level 21-4 : Feather
1 Pic 8 Words Image-Level 21-5 : Ink
1 Pic 8 Words Image-Level 21-6 : Rope
1 Pic 8 Words Image-Level 21-7 : Island
1 Pic 8 Words Image-Level 21-8 : Boat
1 Pic 8 Words Image-Level 22-1 : Teddy Bear
1 Pic 8 Words Image-Level 22-2 : Slipper
1 Pic 8 Words Image-Level 22-3 : Pinocchio
1 Pic 8 Words Image-Level 22-4 : Boat
1 Pic 8 Words Image-Level 22-5 : Barley sugar
1 Pic 8 Words Image-Level 22-6 : Carousel
1 Pic 8 Words Image-Level 22-7 : Locomotive
1 Pic 8 Words Image-Level 22-8 : Ribbon
1 Pic 8 Words Image-Level 23-1 : Hay
1 Pic 8 Words Image-Level 23-2 : Watering can
1 Pic 8 Words Image-Level 23-3 : Pumpkin
1 Pic 8 Words Image-Level 23-4 : Butterfly
1 Pic 8 Words Image-Level 23-5 : Tyre
1 Pic 8 Words Image-Level 23-6 : Wheelbarrow
1 Pic 8 Words Image-Level 23-7 : Petunia
1 Pic 8 Words Image-Level 23-8 : Rust
1 Pic 8 Words Image-Level 24-1 : Binoculars
1 Pic 8 Words Image-Level 24-2 : Life belt
1 Pic 8 Words Image-Level 24-3 : Shell
1 Pic 8 Words Image-Level 24-4 : Ship
1 Pic 8 Words Image-Level 24-5 : Drawing
1 Pic 8 Words Image-Level 24-6 : Palm tree
1 Pic 8 Words Image-Level 24-7 : Wave
1 Pic 8 Words Image-Level 24-8 : Striped Jersey
1 Pic 8 Words Image-Level 25-1 : Football player
1 Pic 8 Words Image-Level 25-2 : Ball
1 Pic 8 Words Image-Level 25-3 : Gloves
1 Pic 8 Words Image-Level 25-4 : Stud
1 Pic 8 Words Image-Level 25-5 : Stadium
1 Pic 8 Words Image-Level 25-6 : Goal keeper
1 Pic 8 Words Image-Level 25-7 : Sock
1 Pic 8 Words Image-Level 25-8 : Field
1 Pic 8 Words Image-Level 26-1 : Television Set
1 Pic 8 Words Image-Level 26-2 : Curtain
1 Pic 8 Words Image-Level 26-3 : Suitcase
1 Pic 8 Words Image-Level 26-4 : Teddy Bear
1 Pic 8 Words Image-Level 26-5 : Vacuum cleaner
1 Pic 8 Words Image-Level 26-6 : Abacus
1 Pic 8 Words Image-Level 26-7 : Kettle
1 Pic 8 Words Image-Level 26-8 : Ice skate
1 Pic 8 Words Image-Level 27-1 : Belt
1 Pic 8 Words Image-Level 27-2 : Boots
1 Pic 8 Words Image-Level 27-3 : Shirt
1 Pic 8 Words Image-Level 27-4 : Watch
1 Pic 8 Words Image-Level 27-5 : Sunglasses
1 Pic 8 Words Image-Level 27-6 : Denim
1 Pic 8 Words Image-Level 27-7 : Smartphone
1 Pic 8 Words Image-Level 27-8 : Shoelace
1 Pic 8 Words Image-Level 28-1 : Life belt
1 Pic 8 Words Image-Level 28-2 : Bikini
1 Pic 8 Words Image-Level 28-3 : Rock
1 Pic 8 Words Image-Level 28-4 : Sandals
1 Pic 8 Words Image-Level 28-5 : Mast
1 Pic 8 Words Image-Level 28-6 : Deck
1 Pic 8 Words Image-Level 28-7 : Flag
1 Pic 8 Words Image-Level 28-8 : Ship s rail
1 Pic 8 Words Image-Level 29-1 : Radio
1 Pic 8 Words Image-Level 29-2 : Telephone
1 Pic 8 Words Image-Level 29-3 : Glasses
1 Pic 8 Words Image-Level 29-4 : Stamp
1 Pic 8 Words Image-Level 29-5 : Tape
1 Pic 8 Words Image-Level 29-6 : Clothes peg
1 Pic 8 Words Image-Level 29-7 : Polaroid
1 Pic 8 Words Image-Level 29-8 : Mustache
1 Pic 8 Words Image-Level 30-1 : Strawberry
1 Pic 8 Words Image-Level 30-2 : Lemon
1 Pic 8 Words Image-Level 30-3 : Mint
1 Pic 8 Words Image-Level 30-4 : Sugar
1 Pic 8 Words Image-Level 30-5 : Glass
1 Pic 8 Words Image-Level 30-6 : Cocktail
1 Pic 8 Words Image-Level 30-7 : Walnut
1 Pic 8 Words Image-Level 30-8 : Straw
1 Pic 8 Words Image-Level 31-1 : Bat
1 Pic 8 Words Image-Level 31-2 : Ball
1 Pic 8 Words Image-Level 31-3 : Dumbbell
1 Pic 8 Words Image-Level 31-4 : Racket
1 Pic 8 Words Image-Level 31-5 : Boxing Gloves
1 Pic 8 Words Image-Level 31-6 : Basketball
1 Pic 8 Words Image-Level 31-7 : Suitcase
1 Pic 8 Words Image-Level 31-8 : Wallpaper
1 Pic 8 Words Image-Level 32-1 : Apricot
1 Pic 8 Words Image-Level 32-2 : Barrel
1 Pic 8 Words Image-Level 32-3 : Pear
1 Pic 8 Words Image-Level 32-4 : Peach
1 Pic 8 Words Image-Level 32-5 : Basket
1 Pic 8 Words Image-Level 32-6 : Jar of jam
1 Pic 8 Words Image-Level 32-7 : Carafe
1 Pic 8 Words Image-Level 32-8 : Damson
1 Pic 8 Words Image-Level 33-1 : Corkscrew
1 Pic 8 Words Image-Level 33-2 : Sunflower
1 Pic 8 Words Image-Level 33-3 : Pear
1 Pic 8 Words Image-Level 33-4 : Almond
1 Pic 8 Words Image-Level 33-5 : Hazelnut
1 Pic 8 Words Image-Level 33-6 : Fire cone
1 Pic 8 Words Image-Level 33-7 : Basket
1 Pic 8 Words Image-Level 33-8 : Placemat
1 Pic 8 Words Image-Level 34-1 : Chair
1 Pic 8 Words Image-Level 34-2 : Flower
1 Pic 8 Words Image-Level 34-3 : Cobblestone
1 Pic 8 Words Image-Level 34-4 : Church
1 Pic 8 Words Image-Level 34-5 : Cross
1 Pic 8 Words Image-Level 34-6 : Roof
1 Pic 8 Words Image-Level 34-7 : Parasol
1 Pic 8 Words Image-Level 34-8 : Gutter
1 Pic 8 Words Image-Level 35-1 : Filter
1 Pic 8 Words Image-Level 35-2 : Percolator
1 Pic 8 Words Image-Level 35-3 : Spoon
1 Pic 8 Words Image-Level 35-4 : Lemon Squeezer
1 Pic 8 Words Image-Level 35-5 : Colander
1 Pic 8 Words Image-Level 35-6 : Ladle
1 Pic 8 Words Image-Level 35-7 : Pepper mill
1 Pic 8 Words Image-Level 35-8 : Skimmer
1 Pic 8 Words Image-Level 36-1 : Tennis
1 Pic 8 Words Image-Level 36-2 : Ball
1 Pic 8 Words Image-Level 36-3 : Racket
1 Pic 8 Words Image-Level 36-4 : Cap
1 Pic 8 Words Image-Level 36-5 : Audience
1 Pic 8 Words Image-Level 36-6 : Referee
1 Pic 8 Words Image-Level 36-7 : Clay Court
1 Pic 8 Words Image-Level 36-8 : Backhand
1 Pic 8 Words Image-Level 37-1 : Chicken thigh
1 Pic 8 Words Image-Level 37-2 : Fish
1 Pic 8 Words Image-Level 37-3 : Egg
1 Pic 8 Words Image-Level 37-4 : Seed
1 Pic 8 Words Image-Level 37-5 : Hazelnut
1 Pic 8 Words Image-Level 37-6 : Blueberry
1 Pic 8 Words Image-Level 37-7 : Pear
1 Pic 8 Words Image-Level 37-8 : Pomegranate
1 Pic 8 Words Image-Level 38-1 : Cigar
1 Pic 8 Words Image-Level 38-2 : Ashtray
1 Pic 8 Words Image-Level 38-3 : Smoke
1 Pic 8 Words Image-Level 38-4 : Ice Cube
1 Pic 8 Words Image-Level 38-5 : Glass
1 Pic 8 Words Image-Level 38-6 : Handset
1 Pic 8 Words Image-Level 38-7 : Lighter
1 Pic 8 Words Image-Level 38-8 : Bakelite
1 Pic 8 Words Image-Level 39-1 : Pontoon
1 Pic 8 Words Image-Level 39-2 : Beach
1 Pic 8 Words Image-Level 39-3 : Tablecloth
1 Pic 8 Words Image-Level 39-4 : Chair
1 Pic 8 Words Image-Level 39-5 : Mountain
1 Pic 8 Words Image-Level 39-6 : Rope
1 Pic 8 Words Image-Level 39-7 : Carpet
1 Pic 8 Words Image-Level 39-8 : Ashtray
1 Pic 8 Words Image-Level 40-1 : Pumpkin
1 Pic 8 Words Image-Level 40-2 : Zucchini
1 Pic 8 Words Image-Level 40-3 : Onion
1 Pic 8 Words Image-Level 40-4 : Corn
1 Pic 8 Words Image-Level 40-5 : Garlic
1 Pic 8 Words Image-Level 40-6 : Eggplant
1 Pic 8 Words Image-Level 40-7 : Pepper
1 Pic 8 Words Image-Level 40-8 : Rocket
1 Pic 8 Words Image-Level 41-1 : Pencil Sharpener
1 Pic 8 Words Image-Level 41-2 : Compass
1 Pic 8 Words Image-Level 41-3 : Box Cutter
1 Pic 8 Words Image-Level 41-4 : Paper clip
1 Pic 8 Words Image-Level 41-5 : Shavings
1 Pic 8 Words Image-Level 41-6 : Ruler
1 Pic 8 Words Image-Level 41-7 : Scotch tape
1 Pic 8 Words Image-Level 41-8 : Tack
1 Pic 8 Words Image-Level 42-1 : Shooting
1 Pic 8 Words Image-Level 42-2 : Movie camera
1 Pic 8 Words Image-Level 42-3 : Cap
1 Pic 8 Words Image-Level 42-4 : Couple
1 Pic 8 Words Image-Level 42-5 : Cobblestone
1 Pic 8 Words Image-Level 42-6 : Rail
1 Pic 8 Words Image-Level 42-7 : Boom
1 Pic 8 Words Image-Level 42-8 : Cupola
1 Pic 8 Words Image-Level 43-1 : Saucisson
1 Pic 8 Words Image-Level 43-2 : Wine
1 Pic 8 Words Image-Level 43-3 : Pear
1 Pic 8 Words Image-Level 43-4 : Tomato
1 Pic 8 Words Image-Level 43-5 : Towel
1 Pic 8 Words Image-Level 43-6 : Almond
1 Pic 8 Words Image-Level 43-7 : Melon
1 Pic 8 Words Image-Level 43-8 : Rosemary
1 Pic 8 Words Image-Level 44-1 : Kiwi
1 Pic 8 Words Image-Level 44-2 : Pillow
1 Pic 8 Words Image-Level 44-3 : Jam
1 Pic 8 Words Image-Level 44-4 : Grape
1 Pic 8 Words Image-Level 44-5 : Butterfly
1 Pic 8 Words Image-Level 44-6 : Mirror
1 Pic 8 Words Image-Level 44-7 : Watermelon
1 Pic 8 Words Image-Level 44-8 : Hammock
1 Pic 8 Words Image-Level 45-1 : Restaurant
1 Pic 8 Words Image-Level 45-2 : Parasol
1 Pic 8 Words Image-Level 45-3 : Bicycle
1 Pic 8 Words Image-Level 45-4 : Bridge
1 Pic 8 Words Image-Level 45-5 : Stairs
1 Pic 8 Words Image-Level 45-6 : Bell tower
1 Pic 8 Words Image-Level 45-7 : Balcony
1 Pic 8 Words Image-Level 45-8 : Satellite dish
1 Pic 8 Words Image-Level 46-1 : Grape
1 Pic 8 Words Image-Level 46-2 : Spoon
1 Pic 8 Words Image-Level 46-3 : Cutting board
1 Pic 8 Words Image-Level 46-4 : Sausage
1 Pic 8 Words Image-Level 46-5 : Olive
1 Pic 8 Words Image-Level 46-6 : Fig
1 Pic 8 Words Image-Level 46-7 : Nutcracker
1 Pic 8 Words Image-Level 46-8 : Rosemary
1 Pic 8 Words Image-Level 47-1 : Table
1 Pic 8 Words Image-Level 47-2 : Candle
1 Pic 8 Words Image-Level 47-3 : Garlic
1 Pic 8 Words Image-Level 47-4 : Curtain
1 Pic 8 Words Image-Level 47-5 : Egg
1 Pic 8 Words Image-Level 47-6 : Spoon
1 Pic 8 Words Image-Level 47-7 : Chair
1 Pic 8 Words Image-Level 47-8 : Samovar
1 Pic 8 Words Image-Level 48-1 : Notebook
1 Pic 8 Words Image-Level 48-2 : Brush
1 Pic 8 Words Image-Level 48-3 : Palette
1 Pic 8 Words Image-Level 48-4 : Scissors
1 Pic 8 Words Image-Level 48-5 : Ruler
1 Pic 8 Words Image-Level 48-6 : Rubber
1 Pic 8 Words Image-Level 48-7 : Tack
1 Pic 8 Words Image-Level 48-8 : Paper clip
1 Pic 8 Words Image-Level 49-1 : Peak
1 Pic 8 Words Image-Level 49-2 : Snow
1 Pic 8 Words Image-Level 49-3 : Snow boot
1 Pic 8 Words Image-Level 49-4 : Camera
1 Pic 8 Words Image-Level 49-5 : Chalet
1 Pic 8 Words Image-Level 49-6 : Glasses
1 Pic 8 Words Image-Level 49-7 : Bench
1 Pic 8 Words Image-Level 49-8 : Scarf
1 Pic 8 Words Image-Level 50-1 : Fish
1 Pic 8 Words Image-Level 50-2 : Egg
1 Pic 8 Words Image-Level 50-3 : Leek
1 Pic 8 Words Image-Level 50-4 : Hazelnut
1 Pic 8 Words Image-Level 50-5 : Zucchini
1 Pic 8 Words Image-Level 50-6 : Strawberry
1 Pic 8 Words Image-Level 50-7 : Pistachio
1 Pic 8 Words Image-Level 50-8 : Paper
1 Pic 8 Words Image-Level 51-1 : Pineapple
1 Pic 8 Words Image-Level 51-2 : Melon
1 Pic 8 Words Image-Level 51-3 : Ice Cube
1 Pic 8 Words Image-Level 51-4 : Lime
1 Pic 8 Words Image-Level 51-5 : Cherry
1 Pic 8 Words Image-Level 51-6 : Strawberry
1 Pic 8 Words Image-Level 51-7 : Mint
1 Pic 8 Words Image-Level 51-8 : Orange
1 Pic 8 Words Image-Level 52-1 : Hammer
1 Pic 8 Words Image-Level 52-2 : Compass
1 Pic 8 Words Image-Level 52-3 : Set square
1 Pic 8 Words Image-Level 52-4 : File
1 Pic 8 Words Image-Level 52-5 : Cisel
1 Pic 8 Words Image-Level 52-6 : Plane
1 Pic 8 Words Image-Level 52-7 : Mallet
1 Pic 8 Words Image-Level 52-8 : Hand drill
1 Pic 8 Words Image-Level 53-1 : Cat
1 Pic 8 Words Image-Level 53-2 : Wool ball
1 Pic 8 Words Image-Level 53-3 : Spoon
1 Pic 8 Words Image-Level 53-4 : Frame
1 Pic 8 Words Image-Level 53-5 : Tray
1 Pic 8 Words Image-Level 53-6 : Lantern
1 Pic 8 Words Image-Level 53-7 : Candle
1 Pic 8 Words Image-Level 53-8 : Deer
1 Pic 8 Words Image-Level 54-1 : Ball
1 Pic 8 Words Image-Level 54-2 : Football
1 Pic 8 Words Image-Level 54-3 : Beer
1 Pic 8 Words Image-Level 54-4 : Supporter
1 Pic 8 Words Image-Level 54-5 : Makeup
1 Pic 8 Words Image-Level 54-6 : Sofa
1 Pic 8 Words Image-Level 54-7 : Popcorn
1 Pic 8 Words Image-Level 54-8 : Pizza
1 Pic 8 Words Image-Level 55-1 : Egg
1 Pic 8 Words Image-Level 55-2 : Asparagus
1 Pic 8 Words Image-Level 55-3 : Salmon
1 Pic 8 Words Image-Level 55-4 : Napkin
1 Pic 8 Words Image-Level 55-5 : Spoon
1 Pic 8 Words Image-Level 55-6 : Tomato
1 Pic 8 Words Image-Level 55-7 : Slate
1 Pic 8 Words Image-Level 55-8 : Eggcup
1 Pic 8 Words Image-Level 56-1 : Doll
1 Pic 8 Words Image-Level 56-2 : Painting
1 Pic 8 Words Image-Level 56-3 : Vase
1 Pic 8 Words Image-Level 56-4 : Frame
1 Pic 8 Words Image-Level 56-5 : Elephant
1 Pic 8 Words Image-Level 56-6 : Bridge
1 Pic 8 Words Image-Level 56-7 : Clown
1 Pic 8 Words Image-Level 56-8 : Crucifix
1 Pic 8 Words Image-Level 57-1 : Christmas tree
1 Pic 8 Words Image-Level 57-2 : Garland
1 Pic 8 Words Image-Level 57-3 : Basket
1 Pic 8 Words Image-Level 57-4 : Gift
1 Pic 8 Words Image-Level 57-5 : Log
1 Pic 8 Words Image-Level 57-6 : Carpet
1 Pic 8 Words Image-Level 57-7 : Star
1 Pic 8 Words Image-Level 57-8 : Sledge
1 Pic 8 Words Image-Level 58-1 : Bridge
1 Pic 8 Words Image-Level 58-2 : Hat
1 Pic 8 Words Image-Level 58-3 : Accordion
1 Pic 8 Words Image-Level 58-4 : Padlock
1 Pic 8 Words Image-Level 58-5 : River
1 Pic 8 Words Image-Level 58-6 : Car
1 Pic 8 Words Image-Level 58-7 : String
1 Pic 8 Words Image-Level 58-8 : Sneakers
1 Pic 8 Words Image-Level 59-1 : Wine
1 Pic 8 Words Image-Level 59-2 : Walnut
1 Pic 8 Words Image-Level 59-3 : Olive
1 Pic 8 Words Image-Level 59-4 : Bread
1 Pic 8 Words Image-Level 59-5 : Ham
1 Pic 8 Words Image-Level 59-6 : Grape
1 Pic 8 Words Image-Level 59-7 : Corkscrew
1 Pic 8 Words Image-Level 59-8 : Barrel
1 Pic 8 Words Image-Level 60-1 : Slate
1 Pic 8 Words Image-Level 60-2 : Chalk board
1 Pic 8 Words Image-Level 60-3 : Bow
1 Pic 8 Words Image-Level 60-4 : Bulb
1 Pic 8 Words Image-Level 60-5 : Magnifying glass
1 Pic 8 Words Image-Level 60-6 : Book
1 Pic 8 Words Image-Level 60-7 : Spool
1 Pic 8 Words Image-Level 60-8 : Thread
1 Pic 8 Words Image-Level 61-1 : Accordion
1 Pic 8 Words Image-Level 61-2 : Mask
1 Pic 8 Words Image-Level 61-3 : Drumstick
1 Pic 8 Words Image-Level 61-4 : Hat
1 Pic 8 Words Image-Level 61-5 : Fingerless gloves
1 Pic 8 Words Image-Level 61-6 : Feather
1 Pic 8 Words Image-Level 61-7 : Badge
1 Pic 8 Words Image-Level 61-8 : Bow
1 Pic 8 Words Image-Level 62-1 : Jam
1 Pic 8 Words Image-Level 62-2 : Camembert
1 Pic 8 Words Image-Level 62-3 : Chorizo
1 Pic 8 Words Image-Level 62-4 : Walnut
1 Pic 8 Words Image-Level 62-5 : Fig
1 Pic 8 Words Image-Level 62-6 : Spoon
1 Pic 8 Words Image-Level 62-7 : Ear of wheat
1 Pic 8 Words Image-Level 62-8 : Rosemary
1 Pic 8 Words Image-Level 63-1 : Ski jump
1 Pic 8 Words Image-Level 63-2 : Snow
1 Pic 8 Words Image-Level 63-3 : Binding
1 Pic 8 Words Image-Level 63-4 : Helmet
1 Pic 8 Words Image-Level 63-5 : Bib Number
1 Pic 8 Words Image-Level 63-6 : Fir tree
1 Pic 8 Words Image-Level 63-7 : Stairs
1 Pic 8 Words Image-Level 63-8 : Photographer
1 Pic 8 Words Image-Level 64-1 : Key
1 Pic 8 Words Image-Level 64-2 : Match
1 Pic 8 Words Image-Level 64-3 : Cigarette
1 Pic 8 Words Image-Level 64-4 : Bottle
1 Pic 8 Words Image-Level 64-5 : Stopper
1 Pic 8 Words Image-Level 64-6 : Smartphone
1 Pic 8 Words Image-Level 64-7 : Box
1 Pic 8 Words Image-Level 64-8 : Case
1 Pic 8 Words Image-Level 65-1 : Barley
1 Pic 8 Words Image-Level 65-2 : Knife
1 Pic 8 Words Image-Level 65-3 : Garlic
1 Pic 8 Words Image-Level 65-4 : Pepper
1 Pic 8 Words Image-Level 65-5 : Chili
1 Pic 8 Words Image-Level 65-6 : Seed
1 Pic 8 Words Image-Level 65-7 : Rosemary
1 Pic 8 Words Image-Level 65-8 : Ear of wheat
1 Pic 8 Words Image-Level 66-1 : Sea star
1 Pic 8 Words Image-Level 66-2 : Flip flops
1 Pic 8 Words Image-Level 66-3 : Sand
1 Pic 8 Words Image-Level 66-4 : Scallop
1 Pic 8 Words Image-Level 66-5 : Hat
1 Pic 8 Words Image-Level 66-6 : Glasses
1 Pic 8 Words Image-Level 66-7 : Net
1 Pic 8 Words Image-Level 66-8 : Rowboat
1 Pic 8 Words Image-Level 67-1 : Asparagus
1 Pic 8 Words Image-Level 67-2 : Scallop
1 Pic 8 Words Image-Level 67-3 : Olive
1 Pic 8 Words Image-Level 67-4 : Shrimp
1 Pic 8 Words Image-Level 67-5 : Tomato
1 Pic 8 Words Image-Level 67-6 : Salad
1 Pic 8 Words Image-Level 67-7 : Plate
1 Pic 8 Words Image-Level 67-8 : Lemon
1 Pic 8 Words Image-Level 68-1 : Percolator
1 Pic 8 Words Image-Level 68-2 : Egg
1 Pic 8 Words Image-Level 68-3 : Badminton racket
1 Pic 8 Words Image-Level 68-4 : Glass
1 Pic 8 Words Image-Level 68-5 : Hammer
1 Pic 8 Words Image-Level 68-6 : Vase
1 Pic 8 Words Image-Level 68-7 : Sugar bowl
1 Pic 8 Words Image-Level 68-8 : Squash
1 Pic 8 Words Image-Level 69-1 : Pipe
1 Pic 8 Words Image-Level 69-2 : Pepper
1 Pic 8 Words Image-Level 69-3 : String
1 Pic 8 Words Image-Level 69-4 : Pruner
1 Pic 8 Words Image-Level 69-5 : Sprayer
1 Pic 8 Words Image-Level 69-6 : Trowel
1 Pic 8 Words Image-Level 69-7 : Pitchfork
1 Pic 8 Words Image-Level 69-8 : Trowel
1 Pic 8 Words Image-Level 70-1 : Rose
1 Pic 8 Words Image-Level 70-2 : Cup
1 Pic 8 Words Image-Level 70-3 : Macaroon
1 Pic 8 Words Image-Level 70-4 : Fork
1 Pic 8 Words Image-Level 70-5 : Petal
1 Pic 8 Words Image-Level 70-6 : Plate
1 Pic 8 Words Image-Level 70-7 : Saucer
1 Pic 8 Words Image-Level 70-8 : Meringue
1 Pic 8 Words Image-Level 71-1 : Tankard
1 Pic 8 Words Image-Level 71-2 : Beer
1 Pic 8 Words Image-Level 71-3 : Match
1 Pic 8 Words Image-Level 71-4 : Tobacco
1 Pic 8 Words Image-Level 71-5 : Lighter
1 Pic 8 Words Image-Level 71-6 : Pipe
1 Pic 8 Words Image-Level 71-7 : Hat
1 Pic 8 Words Image-Level 71-8 : Flask
1 Pic 8 Words Image-Level 72-1 : Drawing
1 Pic 8 Words Image-Level 72-2 : Thread
1 Pic 8 Words Image-Level 72-3 : Button
1 Pic 8 Words Image-Level 72-4 : Scissors
1 Pic 8 Words Image-Level 72-5 : Fabric
1 Pic 8 Words Image-Level 72-6 : Brush
1 Pic 8 Words Image-Level 72-7 : Pencil
1 Pic 8 Words Image-Level 72-8 : Spool
1 Pic 8 Words Image-Level 73-1 : Barley
1 Pic 8 Words Image-Level 73-2 : Knife
1 Pic 8 Words Image-Level 73-3 : Garlic
1 Pic 8 Words Image-Level 73-4 : Pepper
1 Pic 8 Words Image-Level 73-5 : Chili
1 Pic 8 Words Image-Level 73-6 : Seed
1 Pic 8 Words Image-Level 73-7 : Rosemary
1 Pic 8 Words Image-Level 73-8 : Ear of wheat
1 Pic 8 Words Image-Level 74-1 : Apsaragus
1 Pic 8 Words Image-Level 74-2 : Scallop
1 Pic 8 Words Image-Level 74-3 : Olive
1 Pic 8 Words Image-Level 74-4 : Shrimp
1 Pic 8 Words Image-Level 74-5 : Tomato
1 Pic 8 Words Image-Level 74-6 : Salad
1 Pic 8 Words Image-Level 74-7 : Plate
1 Pic 8 Words Image-Level 74-8 : Lemon
1 Pic 8 Words Image-Level 75-1 : Percolator
1 Pic 8 Words Image-Level 75-2 : Egg
1 Pic 8 Words Image-Level 75-3 : Badminton racket
1 Pic 8 Words Image-Level 75-4 : Glass
1 Pic 8 Words Image-Level 75-5 : Hammer
1 Pic 8 Words Image-Level 75-6 : Vase
1 Pic 8 Words Image-Level 75-7 : Sugar bowl
1 Pic 8 Words Image-Level 75-8 : Squash
1 Pic 8 Words Image-Level 76-1 : Pipe
1 Pic 8 Words Image-Level 76-2 : Pepper
1 Pic 8 Words Image-Level 76-3 : String
1 Pic 8 Words Image-Level 76-4 : Pruner
1 Pic 8 Words Image-Level 76-5 : Sprayer
1 Pic 8 Words Image-Level 76-6 : Trowel
1 Pic 8 Words Image-Level 76-7 : Pitchfork
1 Pic 8 Words Image-Level 76-8 : Trowel
1 Pic 8 Words Image-Level 77-1 : Rose
1 Pic 8 Words Image-Level 77-2 : Cup
1 Pic 8 Words Image-Level 77-3 : Macaroon
1 Pic 8 Words Image-Level 77-4 : Fork
1 Pic 8 Words Image-Level 77-5 : Petal
1 Pic 8 Words Image-Level 77-6 : Plate
1 Pic 8 Words Image-Level 77-7 : Tea
1 Pic 8 Words Image-Level 77-8 : Saucer
1 Pic 8 Words Image-Level 78-1 : Tankard
1 Pic 8 Words Image-Level 78-2 : Beer
1 Pic 8 Words Image-Level 78-3 : Match
1 Pic 8 Words Image-Level 78-4 : Tobacco
1 Pic 8 Words Image-Level 78-5 : Lighter
1 Pic 8 Words Image-Level 78-6 : Pipe
1 Pic 8 Words Image-Level 78-7 : Hat
1 Pic 8 Words Image-Level 78-8 : Flask
1 Pic 8 Words Image-Level 79-1 : Drawing
1 Pic 8 Words Image-Level 79-2 : Thread
1 Pic 8 Words Image-Level 79-3 : Button
1 Pic 8 Words Image-Level 79-4 : Scissors
1 Pic 8 Words Image-Level 79-5 : Fabric
1 Pic 8 Words Image-Level 79-6 : Brush
1 Pic 8 Words Image-Level 79-7 : Pencil
1 Pic 8 Words Image-Level 79-8 : Spool
1 Pic 8 Words Image-Level 80-1 : Chair
1 Pic 8 Words Image-Level 80-2 : Stool
1 Pic 8 Words Image-Level 80-3 : Pot
1 Pic 8 Words Image-Level 80-4 : Plate
1 Pic 8 Words Image-Level 80-5 : Door
1 Pic 8 Words Image-Level 80-6 : Rooster
1 Pic 8 Words Image-Level 80-7 : Watering Can
1 Pic 8 Words Image-Level 80-8 : Ivy
1 Pic 8 Words Image-Level 81-1 : Suitcase
1 Pic 8 Words Image-Level 81-2 : Flip Flop
1 Pic 8 Words Image-Level 81-3 : Sunglasses
1 Pic 8 Words Image-Level 81-4 : Postcard
1 Pic 8 Words Image-Level 81-5 : Towel
1 Pic 8 Words Image-Level 81-6 : Camera
1 Pic 8 Words Image-Level 81-7 : Stripe
1 Pic 8 Words Image-Level 81-8 : Sunscreen
1 Pic 8 Words Image-Level 82-1 : Lantern
1 Pic 8 Words Image-Level 82-2 : Writing Machine
1 Pic 8 Words Image-Level 82-3 : Globe
1 Pic 8 Words Image-Level 82-4 : Paper Clip
1 Pic 8 Words Image-Level 82-5 : Book
1 Pic 8 Words Image-Level 82-6 : Pen
1 Pic 8 Words Image-Level 82-7 : Timepiece
1 Pic 8 Words Image-Level 82-8 : Ribbon
1 Pic 8 Words Image-Level 83-1 : Cap
1 Pic 8 Words Image-Level 83-2 : Sneakers
1 Pic 8 Words Image-Level 83-3 : Jump Rope
1 Pic 8 Words Image-Level 83-4 : Dumb Bell
1 Pic 8 Words Image-Level 83-5 : Gym Bag
1 Pic 8 Words Image-Level 83-6 : Shoelace
1 Pic 8 Words Image-Level 83-7 : Stopper
1 Pic 8 Words Image-Level 83-8 : Flask
1 Pic 8 Words Image-Level 84-1 : Eiffel Tower
1 Pic 8 Words Image-Level 84-2 : Handbag
1 Pic 8 Words Image-Level 84-3 : Scarf
1 Pic 8 Words Image-Level 84-4 : Bridge
1 Pic 8 Words Image-Level 84-5 : Tree
1 Pic 8 Words Image-Level 84-6 : Window
1 Pic 8 Words Image-Level 84-7 : Bench
1 Pic 8 Words Image-Level 84-8 : Subway Map
1 Pic 8 Words Image-Level 85-1 : Bedroom
1 Pic 8 Words Image-Level 85-2 : Clock
1 Pic 8 Words Image-Level 85-3 : Computer
1 Pic 8 Words Image-Level 85-4 : Guitar
1 Pic 8 Words Image-Level 85-5 : Pillow
1 Pic 8 Words Image-Level 85-6 : Blanket
1 Pic 8 Words Image-Level 85-7 : Desk
1 Pic 8 Words Image-Level 85-8 : Blinds
1 Pic 8 Words Image-Level 86-1 : Pitcher
1 Pic 8 Words Image-Level 86-2 : Bowl
1 Pic 8 Words Image-Level 86-3 : Rolling Pin
1 Pic 8 Words Image-Level 86-4 : Handwriting
1 Pic 8 Words Image-Level 86-5 : Egg
1 Pic 8 Words Image-Level 86-6 : Cup
1 Pic 8 Words Image-Level 86-7 : String
1 Pic 8 Words Image-Level 86-8 : Pastry Cutter
1 Pic 8 Words Image-Level 87-1 : Candle
1 Pic 8 Words Image-Level 87-2 : Feather
1 Pic 8 Words Image-Level 87-3 : Inkpot
1 Pic 8 Words Image-Level 87-4 : Book
1 Pic 8 Words Image-Level 87-5 : Mask
1 Pic 8 Words Image-Level 87-6 : Bell Tower
1 Pic 8 Words Image-Level 87-7 : Lid
1 Pic 8 Words Image-Level 87-8 : Binder
1 Pic 8 Words Image-Level 88-1 : Cinnamon
1 Pic 8 Words Image-Level 88-2 : Ginger
1 Pic 8 Words Image-Level 88-3 : Star Anise
1 Pic 8 Words Image-Level 88-4 : Grape
1 Pic 8 Words Image-Level 88-5 : Apple
1 Pic 8 Words Image-Level 88-6 : String
1 Pic 8 Words Image-Level 88-7 : Pot
1 Pic 8 Words Image-Level 88-8 : Bowl
1 Pic 8 Words Image-Level 89-1 : Pear
1 Pic 8 Words Image-Level 89-2 : Spool
1 Pic 8 Words Image-Level 89-3 : Lantern
1 Pic 8 Words Image-Level 89-4 : Button
1 Pic 8 Words Image-Level 89-5 : Pliers
1 Pic 8 Words Image-Level 89-6 : Scissors
1 Pic 8 Words Image-Level 89-7 : Knitting
1 Pic 8 Words Image-Level 89-8 : Dried Flower
1 Pic 8 Words Image-Level 90-1 : Ashtray
1 Pic 8 Words Image-Level 90-2 : Egg
1 Pic 8 Words Image-Level 90-3 : Glasses
1 Pic 8 Words Image-Level 90-4 : Vase
1 Pic 8 Words Image-Level 90-5 : Dish
1 Pic 8 Words Image-Level 90-6 : Case
1 Pic 8 Words Image-Level 90-7 : Rabbit
1 Pic 8 Words Image-Level 90-8 : Metal Cup
1 Pic 8 Words Image-Level 91-1 : Nswers: Key
1 Pic 8 Words Image-Level 91-2 : Radio
1 Pic 8 Words Image-Level 91-3 : Horse
1 Pic 8 Words Image-Level 91-4 : Rose
1 Pic 8 Words Image-Level 91-5 : Watch
1 Pic 8 Words Image-Level 91-6 : Candlestick
1 Pic 8 Words Image-Level 91-7 : Doily
1 Pic 8 Words Image-Level 91-8 : Matches
1 Pic 8 Words Image-Level 92-1 : Hockey
1 Pic 8 Words Image-Level 92-2 : Helmet
1 Pic 8 Words Image-Level 92-3 : Puck
1 Pic 8 Words Image-Level 92-4 : Jersey
1 Pic 8 Words Image-Level 92-5 : Gloves
1 Pic 8 Words Image-Level 92-6 : Ice Skate
1 Pic 8 Words Image-Level 92-7 : Rink
1 Pic 8 Words Image-Level 92-8 : Stick
1 Pic 8 Words Image-Level 93-1 : Bowl
1 Pic 8 Words Image-Level 93-2 : Teapot
1 Pic 8 Words Image-Level 93-3 : Ladle
1 Pic 8 Words Image-Level 93-4 : Carafe
1 Pic 8 Words Image-Level 93-5 : Skimmer
1 Pic 8 Words Image-Level 93-6 : Pepper Mill
1 Pic 8 Words Image-Level 93-7 : Spatula
1 Pic 8 Words Image-Level 93-8 : Parsley
1 Pic 8 Words Image-Level 94-1 : Slipper
1 Pic 8 Words Image-Level 94-2 : Carpet
1 Pic 8 Words Image-Level 94-3 : Glasses
1 Pic 8 Words Image-Level 94-4 : Notebook
1 Pic 8 Words Image-Level 94-5 : Table
1 Pic 8 Words Image-Level 94-6 : Carpet
1 Pic 8 Words Image-Level 94-7 : Photo
1 Pic 8 Words Image-Level 94-8 : Stain
1 Pic 8 Words Image-Level 95-1 : Apple
1 Pic 8 Words Image-Level 95-2 : Cucumber
1 Pic 8 Words Image-Level 95-3 : Kiwi
1 Pic 8 Words Image-Level 95-4 : Avocado
1 Pic 8 Words Image-Level 95-5 : Broccoli
1 Pic 8 Words Image-Level 95-6 : Cauliflower
1 Pic 8 Words Image-Level 95-7 : Lime
1 Pic 8 Words Image-Level 95-8 : Smoothie
1 Pic 8 Words Image-Level 96-1 : Cup
1 Pic 8 Words Image-Level 96-2 : Teapot
1 Pic 8 Words Image-Level 96-3 : Biscuit
1 Pic 8 Words Image-Level 96-4 : Jar
1 Pic 8 Words Image-Level 96-5 : Sugar
1 Pic 8 Words Image-Level 96-6 : Chili
1 Pic 8 Words Image-Level 96-7 : Shelf
1 Pic 8 Words Image-Level 96-8 : Stopper
1 Pic 8 Words Image-Level 97-1 : Cup
1 Pic 8 Words Image-Level 97-2 : Coffee
1 Pic 8 Words Image-Level 97-3 : Chestnut
1 Pic 8 Words Image-Level 97-4 : Cinnamon
1 Pic 8 Words Image-Level 97-5 : Leaf
1 Pic 8 Words Image-Level 97-6 : Ribbon
1 Pic 8 Words Image-Level 97-7 : Acorn
1 Pic 8 Words Image-Level 97-8 : Pine Cone
1 Pic 8 Words Image-Level 98-1 : Carrot
1 Pic 8 Words Image-Level 98-2 : Beet
1 Pic 8 Words Image-Level 98-3 : Garlic
1 Pic 8 Words Image-Level 98-4 : Eggplant
1 Pic 8 Words Image-Level 98-5 : Tomato
1 Pic 8 Words Image-Level 98-6 : Cucumber
1 Pic 8 Words Image-Level 98-7 : Bottle
1 Pic 8 Words Image-Level 98-8 : Basket
1 Pic 8 Words Image-Level 99-1 : Glasses
1 Pic 8 Words Image-Level 99-2 : Rope
1 Pic 8 Words Image-Level 99-3 : Strap
1 Pic 8 Words Image-Level 99-4 : Backpack
1 Pic 8 Words Image-Level 99-5 : Banknote
1 Pic 8 Words Image-Level 99-6 : Map
1 Pic 8 Words Image-Level 99-7 : Razor
1 Pic 8 Words Image-Level 99-8 : Glasses
1 Pic 8 Words Image-Level 100-1 : Plane
1 Pic 8 Words Image-Level 100-2 : Notebook
1 Pic 8 Words Image-Level 100-3 : Paper Clip
1 Pic 8 Words Image-Level 100-4 : Compass
1 Pic 8 Words Image-Level 100-5 : Chalkboard
1 Pic 8 Words Image-Level 100-6 : Stapler
1 Pic 8 Words Image-Level 100-7 : Hourglass
1 Pic 8 Words Image-Level 100-8 : Ruler
1 Pic 8 Words Image-Level 101-1 : Basket
1 Pic 8 Words Image-Level 101-2 : Kettle
1 Pic 8 Words Image-Level 101-3 : Tankard
1 Pic 8 Words Image-Level 101-4 : Red Currant
1 Pic 8 Words Image-Level 101-5 : Apple
1 Pic 8 Words Image-Level 101-6 : Sugar
1 Pic 8 Words Image-Level 101-7 : Spoon
1 Pic 8 Words Image-Level 101-8 : Plate
1 Pic 8 Words Image-Level 102-1 : Pitcher
1 Pic 8 Words Image-Level 102-2 : Tulip
1 Pic 8 Words Image-Level 102-3 : Teapot
1 Pic 8 Words Image-Level 102-4 : Apple
1 Pic 8 Words Image-Level 102-5 : Biscuit
1 Pic 8 Words Image-Level 102-6 : Cup
1 Pic 8 Words Image-Level 102-7 : Spoon
1 Pic 8 Words Image-Level 102-8 : Tapestry
1 Pic 8 Words Image-Level 103-1 : Skull
1 Pic 8 Words Image-Level 103-2 : Wig
1 Pic 8 Words Image-Level 103-3 : Candle
1 Pic 8 Words Image-Level 103-4 : Violin
1 Pic 8 Words Image-Level 103-5 : Alarm Clock
1 Pic 8 Words Image-Level 103-6 : Top Hat
1 Pic 8 Words Image-Level 103-7 : Flame
1 Pic 8 Words Image-Level 103-8 : Marble
1 Pic 8 Words Image-Level 104-1 : Dice
1 Pic 8 Words Image-Level 104-2 : King
1 Pic 8 Words Image-Level 104-3 : Dominoes
1 Pic 8 Words Image-Level 104-4 : Queen
1 Pic 8 Words Image-Level 104-5 : Beard
1 Pic 8 Words Image-Level 104-6 : Pick Up Sticks
1 Pic 8 Words Image-Level 104-7 : Chessboard
1 Pic 8 Words Image-Level 104-8 : Club
1 Pic 8 Words Image-Level 105-1 : Studio
1 Pic 8 Words Image-Level 105-2 : Keyboard
1 Pic 8 Words Image-Level 105-3 : Guitar
1 Pic 8 Words Image-Level 105-4 : Drumsticks
1 Pic 8 Words Image-Level 105-5 : Headphones
1 Pic 8 Words Image-Level 105-6 : Tattoo
1 Pic 8 Words Image-Level 105-7 : Sheet Music
1 Pic 8 Words Image-Level 105-8 : Cymbal
1 Pic 8 Words Image-Level 106-1 : Volleyball
1 Pic 8 Words Image-Level 106-2 : Net
1 Pic 8 Words Image-Level 106-3 : Umbrella
1 Pic 8 Words Image-Level 106-4 : Referee
1 Pic 8 Words Image-Level 106-5 : Flag
1 Pic 8 Words Image-Level 106-6 : Cap
1 Pic 8 Words Image-Level 106-7 : Tattoo
1 Pic 8 Words Image-Level 106-8 : Ponytail
1 Pic 8 Words Image-Level 107-1 : Mint
1 Pic 8 Words Image-Level 107-2 : Teapot
1 Pic 8 Words Image-Level 107-3 : Tray
1 Pic 8 Words Image-Level 107-4 : Pastry
1 Pic 8 Words Image-Level 107-5 : Date
1 Pic 8 Words Image-Level 107-6 : Sugar Bowl
1 Pic 8 Words Image-Level 107-7 : Glass
1 Pic 8 Words Image-Level 107-8 : Bird
1 Pic 8 Words Image-Level 108-1 : Elephant
1 Pic 8 Words Image-Level 108-2 : Umbrella
1 Pic 8 Words Image-Level 108-3 : Ruin
1 Pic 8 Words Image-Level 108-4 : Tusk
1 Pic 8 Words Image-Level 108-5 : Hat
1 Pic 8 Words Image-Level 108-6 : Trunk
1 Pic 8 Words Image-Level 108-7 : Tree
1 Pic 8 Words Image-Level 108-8 : Stupa
1 Pic 8 Words Image-Level 109-1 : Bartender
1 Pic 8 Words Image-Level 109-2 : Bottle
1 Pic 8 Words Image-Level 109-3 : Lemon
1 Pic 8 Words Image-Level 109-4 : Wine
1 Pic 8 Words Image-Level 109-5 : Bow Tie
1 Pic 8 Words Image-Level 109-6 : Whisky
1 Pic 8 Words Image-Level 109-7 : Sink
1 Pic 8 Words Image-Level 109-8 : Shirt
1 Pic 8 Words Image-Level 110-1 : Carrot
1 Pic 8 Words Image-Level 110-2 : Bicycle
1 Pic 8 Words Image-Level 110-3 : Flag
1 Pic 8 Words Image-Level 110-4 : Number Plate
1 Pic 8 Words Image-Level 110-5 : Tree Trunk
1 Pic 8 Words Image-Level 110-6 : Windshield
1 Pic 8 Words Image-Level 110-7 : Headlight
1 Pic 8 Words Image-Level 110-8 : Side View Mirror
1 Pic 8 Words Image-Level 111-1 : Bird Cage
1 Pic 8 Words Image-Level 111-2 : Bucket
1 Pic 8 Words Image-Level 111-3 : Armchair
1 Pic 8 Words Image-Level 111-4 : Clock
1 Pic 8 Words Image-Level 111-5 : Coat Rack
1 Pic 8 Words Image-Level 111-6 : Billiards
1 Pic 8 Words Image-Level 111-7 : Pedestal Table
1 Pic 8 Words Image-Level 111-8 : Stepladder
1 Pic 8 Words Image-Level 112-1 : Beach
1 Pic 8 Words Image-Level 112-2 : Surf Board
1 Pic 8 Words Image-Level 112-3 : Guitar
1 Pic 8 Words Image-Level 112-4 : Beer
1 Pic 8 Words Image-Level 112-5 : Headband
1 Pic 8 Words Image-Level 112-6 : Bean Bag Chair
1 Pic 8 Words Image-Level 112-7 : Car Door
1 Pic 8 Words Image-Level 112-8 : Side View Mirror
1 Pic 8 Words Image-Level 113-1 : Horse
1 Pic 8 Words Image-Level 113-2 : Circus
1 Pic 8 Words Image-Level 113-3 : Feather
1 Pic 8 Words Image-Level 113-4 : Mane
1 Pic 8 Words Image-Level 113-5 : Whip
1 Pic 8 Words Image-Level 113-6 : Hoof
1 Pic 8 Words Image-Level 113-7 : Horse Trainer
1 Pic 8 Words Image-Level 113-8 : Epaulet
1 Pic 8 Words Image-Level 114-1 : Wine Cellar
1 Pic 8 Words Image-Level 114-2 : Wine
1 Pic 8 Words Image-Level 114-3 : Glass
1 Pic 8 Words Image-Level 114-4 : Grape
1 Pic 8 Words Image-Level 114-5 : Fig
1 Pic 8 Words Image-Level 114-6 : Walnut
1 Pic 8 Words Image-Level 114-7 : Parmesan
1 Pic 8 Words Image-Level 114-8 : Sausage
1 Pic 8 Words Image-Level 115-1 : Christmas Tree
1 Pic 8 Words Image-Level 115-2 : Armchair
1 Pic 8 Words Image-Level 115-3 : Carpet
1 Pic 8 Words Image-Level 115-4 : Gift
1 Pic 8 Words Image-Level 115-5 : Beam
1 Pic 8 Words Image-Level 115-6 : World Map
1 Pic 8 Words Image-Level 115-7 : Book
1 Pic 8 Words Image-Level 115-8 : Gramophone
1 Pic 8 Words Image-Level 116-1 : Port
1 Pic 8 Words Image-Level 116-2 : Flag
1 Pic 8 Words Image-Level 116-3 : Scooter
1 Pic 8 Words Image-Level 116-4 : Umbrella
1 Pic 8 Words Image-Level 116-5 : Sailboat
1 Pic 8 Words Image-Level 116-6 : Balcony
1 Pic 8 Words Image-Level 116-7 : Statue
1 Pic 8 Words Image-Level 116-8 : Ice Cream
1 Pic 8 Words Image-Level 117-1 : Sail
1 Pic 8 Words Image-Level 117-2 : Wave
1 Pic 8 Words Image-Level 117-3 : Stripe
1 Pic 8 Words Image-Level 117-4 : Mast
1 Pic 8 Words Image-Level 117-5 : Winch
1 Pic 8 Words Image-Level 117-6 : Cloud
1 Pic 8 Words Image-Level 117-7 : Rope
1 Pic 8 Words Image-Level 117-8 : Porthole
1 Pic 8 Words Image-Level 118-1 : Restaurant
1 Pic 8 Words Image-Level 118-2 : Tablecloth
1 Pic 8 Words Image-Level 118-3 : Lemon
1 Pic 8 Words Image-Level 118-4 : Port
1 Pic 8 Words Image-Level 118-5 : Mussel
1 Pic 8 Words Image-Level 118-6 : Napkin
1 Pic 8 Words Image-Level 118-7 : Ashtray
1 Pic 8 Words Image-Level 118-8 : Vinegar
1 Pic 8 Words Image-Level 119-1 : Tomato
1 Pic 8 Words Image-Level 119-2 : Plastic Bag
1 Pic 8 Words Image-Level 119-3 : Garlic
1 Pic 8 Words Image-Level 119-4 : Arm
1 Pic 8 Words Image-Level 119-5 : Bottle
1 Pic 8 Words Image-Level 119-6 : Apron
1 Pic 8 Words Image-Level 119-7 : Scales
1 Pic 8 Words Image-Level 119-8 : Tattoo
1 Pic 8 Words Image-Level 120-1 : Duck
1 Pic 8 Words Image-Level 120-2 : Doll
1 Pic 8 Words Image-Level 120-3 : Bear
1 Pic 8 Words Image-Level 120-4 : Snail
1 Pic 8 Words Image-Level 120-5 : Cup
1 Pic 8 Words Image-Level 120-6 : Guitar
1 Pic 8 Words Image-Level 120-7 : Thimble
1 Pic 8 Words Image-Level 120-8 : Stairs
1 Pic 8 Words Image-Level 121-1 : Birthday
1 Pic 8 Words Image-Level 121-2 : Wig
1 Pic 8 Words Image-Level 121-3 : Clown
1 Pic 8 Words Image-Level 121-4 : Red Nose
1 Pic 8 Words Image-Level 121-5 : Balloon
1 Pic 8 Words Image-Level 121-6 : Face Paint
1 Pic 8 Words Image-Level 121-7 : Cake
1 Pic 8 Words Image-Level 121-8 : Napkin
1 Pic 8 Words Image-Level 122-1 : Skirt
1 Pic 8 Words Image-Level 122-2 : Bag
1 Pic 8 Words Image-Level 122-3 : Shoe
1 Pic 8 Words Image-Level 122-4 : Hanger
1 Pic 8 Words Image-Level 122-5 : Boxing Gloves
1 Pic 8 Words Image-Level 122-6 : Hanging Rail
1 Pic 8 Words Image-Level 122-7 : Necklace
1 Pic 8 Words Image-Level 122-8 : Turleneck
1 Pic 8 Words Image-Level 123-1 : Controller
1 Pic 8 Words Image-Level 123-2 : Pizza
1 Pic 8 Words Image-Level 123-3 : Beer
1 Pic 8 Words Image-Level 123-4 : Tablet
1 Pic 8 Words Image-Level 123-5 : T Shirt
1 Pic 8 Words Image-Level 123-6 : Jeans
1 Pic 8 Words Image-Level 123-7 : Earphone
1 Pic 8 Words Image-Level 123-8 : Beard
1 Pic 8 Words Image-Level 124-1 : Tutu
1 Pic 8 Words Image-Level 124-2 : Dancer
1 Pic 8 Words Image-Level 124-3 : Feather
1 Pic 8 Words Image-Level 124-4 : Tights
1 Pic 8 Words Image-Level 124-5 : Ballet Shoe
1 Pic 8 Words Image-Level 124-6 : Frame
1 Pic 8 Words Image-Level 124-7 : Carpet
1 Pic 8 Words Image-Level 124-8 : Backstage
1 Pic 8 Words Image-Level 125-1 : Ring
1 Pic 8 Words Image-Level 125-2 : Boxing Glove
1 Pic 8 Words Image-Level 125-3 : Shorts
1 Pic 8 Words Image-Level 125-4 : Socks
1 Pic 8 Words Image-Level 125-5 : Referee
1 Pic 8 Words Image-Level 125-6 : Audience
1 Pic 8 Words Image-Level 125-7 : Sneakers
1 Pic 8 Words Image-Level 125-8 : Camera
1 Pic 8 Words Image-Level 126-1 : Banana
1 Pic 8 Words Image-Level 126-2 : Carrot
1 Pic 8 Words Image-Level 126-3 : Mango
1 Pic 8 Words Image-Level 126-4 : Net Bag
1 Pic 8 Words Image-Level 126-5 : Pomegranate
1 Pic 8 Words Image-Level 126-6 : Pineapple
1 Pic 8 Words Image-Level 126-7 : Pastic Cup
1 Pic 8 Words Image-Level 126-8 : Kippa
1 Pic 8 Words Image-Level 127-1 : Dog
1 Pic 8 Words Image-Level 127-2 : Bike
1 Pic 8 Words Image-Level 127-3 : Camel
1 Pic 8 Words Image-Level 127-4 : Watermelon
1 Pic 8 Words Image-Level 127-5 : Parachute
1 Pic 8 Words Image-Level 127-6 : Seagull
1 Pic 8 Words Image-Level 127-7 : Statue
1 Pic 8 Words Image-Level 127-8 : Column
1 Pic 8 Words Image-Level 128-1 : Screwdriver
1 Pic 8 Words Image-Level 128-2 : Toolbox
1 Pic 8 Words Image-Level 128-3 : Saw
1 Pic 8 Words Image-Level 128-4 : Screw Gun
1 Pic 8 Words Image-Level 128-5 : Pliers
1 Pic 8 Words Image-Level 128-6 : Triangle
1 Pic 8 Words Image-Level 128-7 : Sander
1 Pic 8 Words Image-Level 128-8 : Brush
1 Pic 8 Words Image-Level 129-1 : Candy
1 Pic 8 Words Image-Level 129-2 : Lollipop
1 Pic 8 Words Image-Level 129-3 : Stick
1 Pic 8 Words Image-Level 129-4 : Nougat
1 Pic 8 Words Image-Level 129-5 : Toffee Apple
1 Pic 8 Words Image-Level 129-6 : Heart
1 Pic 8 Words Image-Level 129-7 : Chocolate
1 Pic 8 Words Image-Level 129-8 : Awning
1 Pic 8 Words Image-Level 130-1 : Horse
1 Pic 8 Words Image-Level 130-2 : Carriage
1 Pic 8 Words Image-Level 130-3 : Church
1 Pic 8 Words Image-Level 130-4 : Feather
1 Pic 8 Words Image-Level 130-5 : Sky
1 Pic 8 Words Image-Level 130-6 : Hoof
1 Pic 8 Words Image-Level 130-7 : Window
1 Pic 8 Words Image-Level 130-8 : Harness
1 Pic 8 Words Image-Level 131-1 : Avocado
1 Pic 8 Words Image-Level 131-2 : Knife
1 Pic 8 Words Image-Level 131-3 : Orange
1 Pic 8 Words Image-Level 131-4 : Salad
1 Pic 8 Words Image-Level 131-5 : Sauce
1 Pic 8 Words Image-Level 131-6 : Tea Towel
1 Pic 8 Words Image-Level 131-7 : Apron
1 Pic 8 Words Image-Level 131-8 : Stone
1 Pic 8 Words Image-Level 132-1 : Motorcycle
1 Pic 8 Words Image-Level 132-2 : Pants
1 Pic 8 Words Image-Level 132-3 : Saddle
1 Pic 8 Words Image-Level 132-4 : Mirror
1 Pic 8 Words Image-Level 132-5 : Jacket
1 Pic 8 Words Image-Level 132-6 : Belt
1 Pic 8 Words Image-Level 132-7 : Fitting Room
1 Pic 8 Words Image-Level 132-8 : Exhaust Pipe
1 Pic 8 Words Image-Level 133-1 : Flea Market
1 Pic 8 Words Image-Level 133-2 : Suitcase
1 Pic 8 Words Image-Level 133-3 : Walking Stick
1 Pic 8 Words Image-Level 133-4 : Clock
1 Pic 8 Words Image-Level 133-5 : Trumpet
1 Pic 8 Words Image-Level 133-6 : Jacket
1 Pic 8 Words Image-Level 133-7 : Painting
1 Pic 8 Words Image-Level 133-8 : Coat Of Arms
1 Pic 8 Words Image-Level 134-1 : Bedroom
1 Pic 8 Words Image-Level 134-2 : Cushion
1 Pic 8 Words Image-Level 134-3 : Bedside Table
1 Pic 8 Words Image-Level 134-4 : Telephone
1 Pic 8 Words Image-Level 134-5 : Lamp
1 Pic 8 Words Image-Level 134-6 : Television
1 Pic 8 Words Image-Level 134-7 : Mattress
1 Pic 8 Words Image-Level 134-8 : Mosquito Net
1 Pic 8 Words Image-Level 135-1 : Table
1 Pic 8 Words Image-Level 135-2 : Candle
1 Pic 8 Words Image-Level 135-3 : Orchid
1 Pic 8 Words Image-Level 135-4 : Glass
1 Pic 8 Words Image-Level 135-5 : Newspaper
1 Pic 8 Words Image-Level 135-6 : Napkin Ring
1 Pic 8 Words Image-Level 135-7 : Lilac
1 Pic 8 Words Image-Level 135-8 : Lily Of The Valley
1 Pic 8 Words Image-Level 136-1 : Red Nose
1 Pic 8 Words Image-Level 136-2 : Scarf
1 Pic 8 Words Image-Level 136-3 : Bow
1 Pic 8 Words Image-Level 136-4 : Plane
1 Pic 8 Words Image-Level 136-5 : Window
1 Pic 8 Words Image-Level 136-6 : Bracelet
1 Pic 8 Words Image-Level 136-7 : Stripe
1 Pic 8 Words Image-Level 136-8 : Balcony
1 Pic 8 Words Image-Level 137-1 : Kitchen
1 Pic 8 Words Image-Level 137-2 : Knife
1 Pic 8 Words Image-Level 137-3 : Chef S Hat
1 Pic 8 Words Image-Level 137-4 : Salad
1 Pic 8 Words Image-Level 137-5 : Brick
1 Pic 8 Words Image-Level 137-6 : Pepper Mill
1 Pic 8 Words Image-Level 137-7 : Apron
1 Pic 8 Words Image-Level 137-8 : Fyring Pan
1 Pic 8 Words Image-Level 138-1 : Soccer Ball
1 Pic 8 Words Image-Level 138-2 : Jersey
1 Pic 8 Words Image-Level 138-3 : Referee
1 Pic 8 Words Image-Level 138-4 : Cleats
1 Pic 8 Words Image-Level 138-5 : Lawn
1 Pic 8 Words Image-Level 138-6 : Shorts
1 Pic 8 Words Image-Level 138-7 : Goal
1 Pic 8 Words Image-Level 138-8 : Shin Pad
1 Pic 8 Words Image-Level 139-1 : Convertible
1 Pic 8 Words Image-Level 139-2 : Steering Wheel
1 Pic 8 Words Image-Level 139-3 : Ignition Key
1 Pic 8 Words Image-Level 139-4 : Stick Shift
1 Pic 8 Words Image-Level 139-5 : Beard
1 Pic 8 Words Image-Level 139-6 : Shirt
1 Pic 8 Words Image-Level 139-7 : Parking Brake
1 Pic 8 Words Image-Level 139-8 : Side View Mirror
1 Pic 8 Words Image-Level 140-1 : Mushroom
1 Pic 8 Words Image-Level 140-2 : Tomato
1 Pic 8 Words Image-Level 140-3 : Grape
1 Pic 8 Words Image-Level 140-4 : Kiwi
1 Pic 8 Words Image-Level 140-5 : Mango
1 Pic 8 Words Image-Level 140-6 : Ginger
1 Pic 8 Words Image-Level 140-7 : Sweet Potato
1 Pic 8 Words Image-Level 140-8 : Plastic Bag
1 Pic 8 Words Image-Level 141-1 : Stage
1 Pic 8 Words Image-Level 141-2 : Guitarist
1 Pic 8 Words Image-Level 141-3 : Drums
1 Pic 8 Words Image-Level 141-4 : Microphone
1 Pic 8 Words Image-Level 141-5 : Amp
1 Pic 8 Words Image-Level 141-6 : Singer
1 Pic 8 Words Image-Level 141-7 : Bass
1 Pic 8 Words Image-Level 141-8 : Spotlight
1 Pic 8 Words Image-Level 142-1 : Lemon
1 Pic 8 Words Image-Level 142-2 : Nail Polish
1 Pic 8 Words Image-Level 142-3 : Salad
1 Pic 8 Words Image-Level 142-4 : Smartphone
1 Pic 8 Words Image-Level 142-5 : Ice Cube
1 Pic 8 Words Image-Level 142-6 : Plate
1 Pic 8 Words Image-Level 142-7 : Blouse
1 Pic 8 Words Image-Level 142-8 : Brown Hair
1 Pic 8 Words Image-Level 143-1 : Bus
1 Pic 8 Words Image-Level 143-2 : Rooster
1 Pic 8 Words Image-Level 143-3 : Rope
1 Pic 8 Words Image-Level 143-4 : Buoy
1 Pic 8 Words Image-Level 143-5 : Toy
1 Pic 8 Words Image-Level 143-6 : Surf Board
1 Pic 8 Words Image-Level 143-7 : Coat Rack
1 Pic 8 Words Image-Level 143-8 : Letter
1 Pic 8 Words Image-Level 144-1 : Bedroom
1 Pic 8 Words Image-Level 144-2 : Suitcase
1 Pic 8 Words Image-Level 144-3 : Trestle
1 Pic 8 Words Image-Level 144-4 : Ceiling Light
1 Pic 8 Words Image-Level 144-5 : Plant
1 Pic 8 Words Image-Level 144-6 : Carpet
1 Pic 8 Words Image-Level 144-7 : Alarm Clock
1 Pic 8 Words Image-Level 144-8 : Magazine Rack
1 Pic 8 Words Image-Level 145-1 : Dumbbell
1 Pic 8 Words Image-Level 145-2 : Towel
1 Pic 8 Words Image-Level 145-3 : Handwriting
1 Pic 8 Words Image-Level 145-4 : Brick
1 Pic 8 Words Image-Level 145-5 : Nsneakers
1 Pic 8 Words Image-Level 145-6 : Shorts
1 Pic 8 Words Image-Level 145-7 : Cap
1 Pic 8 Words Image-Level 145-8 : Push Up
1 Pic 8 Words Image-Level 146-1 : Tablecloth
1 Pic 8 Words Image-Level 146-2 : Blanket
1 Pic 8 Words Image-Level 146-3 : Bottle
1 Pic 8 Words Image-Level 146-4 : Cup
1 Pic 8 Words Image-Level 146-5 : Tea Pot
1 Pic 8 Words Image-Level 146-6 : Earrings
1 Pic 8 Words Image-Level 146-7 : Napkin
1 Pic 8 Words Image-Level 146-8 : Thigh
1 Pic 8 Words Image-Level 147-1 : Broccoli
1 Pic 8 Words Image-Level 147-2 : Pea
1 Pic 8 Words Image-Level 147-3 : Kiwi
1 Pic 8 Words Image-Level 147-4 : Avocado
1 Pic 8 Words Image-Level 147-5 : Rosemary
1 Pic 8 Words Image-Level 147-6 : Fennel
1 Pic 8 Words Image-Level 147-7 : Pepper Plant
1 Pic 8 Words Image-Level 147-8 : Broad Bean
1 Pic 8 Words Image-Level 148-1 : Coffee
1 Pic 8 Words Image-Level 148-2 : Pen
1 Pic 8 Words Image-Level 148-3 : Watch
1 Pic 8 Words Image-Level 148-4 : Diagram
1 Pic 8 Words Image-Level 148-5 : Hand
1 Pic 8 Words Image-Level 148-6 : Computer
1 Pic 8 Words Image-Level 148-7 : Glasses
1 Pic 8 Words Image-Level 148-8 : Table
1 Pic 8 Words Image-Level 149-1 : Nswers: Overalls
1 Pic 8 Words Image-Level 149-2 : Glove
1 Pic 8 Words Image-Level 149-3 : Vaporizer
1 Pic 8 Words Image-Level 149-4 : Braid
1 Pic 8 Words Image-Level 149-5 : Rag
1 Pic 8 Words Image-Level 149-6 : Sofa
1 Pic 8 Words Image-Level 149-7 : Broom
1 Pic 8 Words Image-Level 149-8 : Painting