FootQuiz Answers All Levels – Football Quiz Game Android devices
Are you searching for answers FootQuiz the Footbal Quiz Game created by Gotham Nerds for Android devices? You are now on the right site. We will help you with all answers for this app by Mobile studio. We will help you to identify all footbal stars if you don't recognize them. You will be the boss and you can show this to all your friends.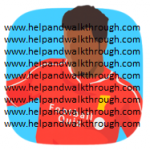 Find all levels below, if you are searching for Face, Action, Logo, Legend, Teams, Stars, Shirts and Euro2016 please click on NEXT.
You can download this game in the Google Play store:


Singer Quiz Answers
To see next levels click on the NEXT button on the bottom of this page
FootQuiz Face Answer Level 1 : Diego Costa
FootQuiz Face Answer Level 2 : Ibrahimovic
FootQuiz Face Answer Level 3 : David Luiz
FootQuiz Face Answer Level 4 : Mario Balotelli
FootQuiz Face Answer Level 5 : Gareth Bale
FootQuiz Face Answer Level 6 : Ronaldo
FootQuiz Face Answer Level 7 : Lionel Messi
FootQuiz Face Answer Level 8 : Luis Suarez
FootQuiz Face Answer Level 9 : Yaya Toure
FootQuiz Face Answer Level 10 : Arsene Wenger
FootQuiz Face Answer Level 11 : Paul Pogba
FootQuiz Face Answer Level 12 : De Bruyne
FootQuiz Face Answer Level 13 : Samir Nasri
FootQuiz Face Answer Level 14 : Tim Howard
FootQuiz Face Answer Level 15 : Fellaini
FootQuiz Face Answer Level 16 : Petr Cech
FootQuiz Face Answer Level 17 : Olivier Giroud
FootQuiz Face Answer Level 18 : Harry Kane
FootQuiz Face Answer Level 19 : Van Persie
FootQuiz Face Answer Level 20 : Jose Mourinho
FootQuiz Face Answer Level 21 : David Alaba
FootQuiz Face Answer Level 22 : Fernando Torres
FootQuiz Face Answer Level 23 : Mesut Ozil
FootQuiz Face Answer Level 24 : Marek Hamsik
FootQuiz Face Answer Level 25 : Wayne Rooney
FootQuiz Face Answer Level 26 : Hulk
FootQuiz Face Answer Level 27 : Van Gaal
FootQuiz Face Answer Level 28 : Valbuena
FootQuiz Face Answer Level 29 : Marco Verratti
FootQuiz Face Answer Level 30 : Gignac
FootQuiz Face Answer Level 31 : Didier Drogba
FootQuiz Face Answer Level 32 : Batshuayi
FootQuiz Face Answer Level 33 : Pepe Guardiola
FootQuiz Face Answer Level 34 : Dante
FootQuiz Face Answer Level 35 : Karim Benzema
FootQuiz Face Answer Level 36 : Eden Hazard
FootQuiz Face Answer Level 37 : Jurgen Klopp
FootQuiz Face Answer Level 38 : Steven Gerrard
FootQuiz Face Answer Level 39 : Fredy Guarin
FootQuiz Face Answer Level 40 : Layvin Kurzawa
FootQuiz Face Answer Level 41 : Joao Moutinho
FootQuiz Face Answer Level 42 : Philippe Mexes
FootQuiz Face Answer Level 43 : Courtois
FootQuiz Face Answer Level 44 : Lewandowski
FootQuiz Face Answer Level 45 : Aubameyang
FootQuiz Face Answer Level 46 : Cuadrado
FootQuiz Face Answer Level 47 : Carlo Ancelotti
FootQuiz Face Answer Level 48 : Imbula
FootQuiz Face Answer Level 49 : Dani Alves
FootQuiz Face Answer Level 50 : Rivière
FootQuiz Action Answer Level 1 : David Villa
FootQuiz Action Answer Level 2 : Griezmann
FootQuiz Action Answer Level 3 : Lassana Diarra
FootQuiz Action Answer Level 4 : Lucas Digne
FootQuiz Action Answer Level 5 : Raheem Sterling
FootQuiz Action Answer Level 6 : Serge Aurier
FootQuiz Action Answer Level 7 : Sergio Ramos
FootQuiz Action Answer Level 8 : Gervinho
FootQuiz Action Answer Level 9 : Yohan Cabaye
FootQuiz Action Answer Level 10 : Castillejo
FootQuiz Action Answer Level 11 : Kun Aguero
FootQuiz Action Answer Level 12 : Wayne Rooney
FootQuiz Action Answer Level 13 : Nabil Fekir
FootQuiz Action Answer Level 14 : Ochoa
FootQuiz Action Answer Level 15 : Fabio Coentrao
FootQuiz Action Answer Level 16 : Draxler
FootQuiz Action Answer Level 17 : Boateng
FootQuiz Action Answer Level 18 : Benteke
FootQuiz Action Answer Level 19 : Inler
FootQuiz Action Answer Level 20 : Gomis
FootQuiz Action Answer Level 21 : Chicharito
FootQuiz Action Answer Level 22 : Ben Arfa
FootQuiz Action Answer Level 23 : Lescott
FootQuiz Action Answer Level 24 : Kagawa
FootQuiz Action Answer Level 25 : Brahimi
FootQuiz Action Answer Level 26 : Gerard Pique
FootQuiz Action Answer Level 27 : Pepe Reina
FootQuiz Action Answer Level 28 : Manuel Lanzini
FootQuiz Action Answer Level 29 : Sturridge
FootQuiz Action Answer Level 30 : Shaqiri
FootQuiz Action Answer Level 31 : Danny
FootQuiz Action Answer Level 32 : Kaka
FootQuiz Action Answer Level 33 : Mamadou Sakho
FootQuiz Action Answer Level 34 : Nolito
FootQuiz Action Answer Level 35 : Pato
FootQuiz Action Answer Level 36 : Martins
FootQuiz Action Answer Level 37 : Blaise Matuidi
FootQuiz Action Answer Level 38 : Quaresma
FootQuiz Action Answer Level 39 : Kingsley Coman
FootQuiz Action Answer Level 40 : Alexis Sanchez
FootQuiz Action Answer Level 41 : Kamil Glik
FootQuiz Action Answer Level 42 : Florian Thauvin
FootQuiz Action Answer Level 43 : Giovinco
FootQuiz Action Answer Level 44 : Thiago Motta
FootQuiz Action Answer Level 45 : Mario Lemina
FootQuiz Action Answer Level 46 : Bayal Sall
FootQuiz Action Answer Level 47 : Jose Fonte
FootQuiz Action Answer Level 48 : Embolo
FootQuiz Action Answer Level 49 : Adel Taarabt
FootQuiz Action Answer Level 50 : Samuel Umtiti
FootQuiz Logo Answer Level 1 : Paris SG
FootQuiz Logo Answer Level 2 : Fiorentina
FootQuiz Logo Answer Level 3 : Chelsea FC
FootQuiz Logo Answer Level 4 : Manchester City
FootQuiz Logo Answer Level 5 : SSC Napoli
FootQuiz Logo Answer Level 6 : Atletico Madrid
FootQuiz Logo Answer Level 7 : SL Benfica
FootQuiz Logo Answer Level 8 : Torino
FootQuiz Logo Answer Level 9 : Inter Milan
FootQuiz Logo Answer Level 10 : OGC Nice
FootQuiz Logo Answer Level 11 : Valencia CF
FootQuiz Logo Answer Level 12 : FC Porto
FootQuiz Logo Answer Level 13 : Real Madrid
FootQuiz Logo Answer Level 14 : Levante UD
FootQuiz Logo Answer Level 15 : Arsenal
FootQuiz Logo Answer Level 16 : Galatasaray
FootQuiz Logo Answer Level 17 : Ajax Amsterdam
FootQuiz Logo Answer Level 18 : Swansea
FootQuiz Logo Answer Level 19 : Bayern Munchen
FootQuiz Logo Answer Level 20 : AS Monaco
FootQuiz Logo Answer Level 21 : Celta Vigo
FootQuiz Logo Answer Level 22 : SS Lazio
FootQuiz Logo Answer Level 23 : Celtic Glasgow
FootQuiz Logo Answer Level 24 : Sao Paulo
FootQuiz Logo Answer Level 25 : Manchester Utd
FootQuiz Logo Answer Level 26 : Lyon
FootQuiz Logo Answer Level 27 : Boca Junior
FootQuiz Logo Answer Level 28 : Maccabi TA
FootQuiz Logo Answer Level 29 : Palermo
FootQuiz Logo Answer Level 30 : Feyenoord
FootQuiz Logo Answer Level 31 : FC Zurich
FootQuiz Logo Answer Level 32 : Leverkusen
FootQuiz Logo Answer Level 33 : FC Barcelona
FootQuiz Logo Answer Level 34 : Villarreal
FootQuiz Logo Answer Level 35 : Anderlecht
FootQuiz Logo Answer Level 36 : NY Redbull
FootQuiz Logo Answer Level 37 : Norwich City
FootQuiz Logo Answer Level 38 : Genoa
FootQuiz Logo Answer Level 39 : Zenit
FootQuiz Logo Answer Level 40 : Gremio
FootQuiz Logo Answer Level 41 : AS Roma
FootQuiz Logo Answer Level 42 : Marseille
FootQuiz Logo Answer Level 43 : ASSE
FootQuiz Logo Answer Level 44 : Borussia
FootQuiz Logo Answer Level 45 : Liverpool
FootQuiz Logo Answer Level 46 : AC Milan
FootQuiz Logo Answer Level 47 : River Plate
FootQuiz Logo Answer Level 48 : Olympiakos
FootQuiz Logo Answer Level 49 : Tottenham
FootQuiz Logo Answer Level 50 : VFB Stuttgart
FootQuiz Legend Answer Level 1 : Roberto Baggio
FootQuiz Legend Answer Level 2 : Lothar Matthaus
FootQuiz Legend Answer Level 3 : George Weah
FootQuiz Legend Answer Level 4 : Luis Figo
FootQuiz Legend Answer Level 5 : Michel Platini
FootQuiz Legend Answer Level 6 : Socrates
FootQuiz Legend Answer Level 7 : Eusebio
FootQuiz Legend Answer Level 8 : Schumacher
FootQuiz Legend Answer Level 9 : Van Basten
FootQuiz Legend Answer Level 10 : Bobby Charlton
FootQuiz Legend Answer Level 11 : Ruud Gullit
FootQuiz Legend Answer Level 12 : Johan Cruyff
FootQuiz Legend Answer Level 13 : Francescoli
FootQuiz Legend Answer Level 14 : Beckenbauer
FootQuiz Legend Answer Level 15 : Gheorghe Hagi
FootQuiz Legend Answer Level 16 : Paolo Maldini
FootQuiz Legend Answer Level 17 : Bebeto
FootQuiz Legend Answer Level 18 : Okocha
FootQuiz Legend Answer Level 19 : Henrik Larson
FootQuiz Legend Answer Level 20 : Hakan Sukur
FootQuiz Legend Answer Level 21 : Ian Rush
FootQuiz Legend Answer Level 22 : Enzo Scifo
FootQuiz Legend Answer Level 23 : Paul Gascoigne
FootQuiz Legend Answer Level 24 : Batistuta
FootQuiz Legend Answer Level 25 : Zubizarreta
FootQuiz Team Answer Level 1 : Italy
FootQuiz Team Answer Level 2 : Colombia
FootQuiz Team Answer Level 3 : Germany
FootQuiz Team Answer Level 4 : United States
FootQuiz Team Answer Level 5 : Belgium
FootQuiz Team Answer Level 6 : Ivory Coast
FootQuiz Team Answer Level 7 : Netherlands
FootQuiz Team Answer Level 8 : Croatia
FootQuiz Team Answer Level 9 : Ghana
FootQuiz Team Answer Level 10 : Iran
FootQuiz Team Answer Level 11 : Australia
FootQuiz Team Answer Level 12 : Brazil
FootQuiz Team Answer Level 13 : Portugal
FootQuiz Team Answer Level 14 : Spain
FootQuiz Team Answer Level 15 : South Korea
FootQuiz Team Answer Level 16 : Uruguay
FootQuiz Team Answer Level 17 : Switzerland
FootQuiz Team Answer Level 18 : Mexico
FootQuiz Team Answer Level 19 : Japan
FootQuiz Team Answer Level 20 : Chile
FootQuiz Team Answer Level 21 : Algeria
FootQuiz Team Answer Level 22 : Cameroon
FootQuiz Team Answer Level 23 : Costa Rica
FootQuiz Team Answer Level 24 : England
FootQuiz Team Answer Level 25 : Ecuador
FootQuiz Team Answer Level 26 : Bosnia
FootQuiz Team Answer Level 27 : Russia
FootQuiz Team Answer Level 28 : Argentina
FootQuiz Team Answer Level 29 : France
FootQuiz Team Answer Level 30 : Honduras
FootQuiz Team Answer Level 31 : Nigeria
FootQuiz Team Answer Level 32 : Greece
FootQuiz Stars Answer Level 1 : Zidane
FootQuiz Stars Answer Level 2 : Beckham
FootQuiz Stars Answer Level 3 : Taribo West
FootQuiz Stars Answer Level 4 : Maradonna
FootQuiz Stars Answer Level 5 : Valderrama
FootQuiz Stars Answer Level 6 : Ravanelli
FootQuiz Stars Answer Level 7 : Ronaldo
FootQuiz Stars Answer Level 8 : Miroslav Klose
FootQuiz Stars Answer Level 9 : Stoichkov
FootQuiz Stars Answer Level 10 : Veron
FootQuiz Stars Answer Level 11 : Rudi Voller
FootQuiz Stars Answer Level 12 : Cantona
FootQuiz Stars Answer Level 13 : Pele
FootQuiz Stars Answer Level 14 : Joao Pinto
FootQuiz Stars Answer Level 15 : Chilavert
FootQuiz Stars Answer Level 16 : Schmeichel
FootQuiz Stars Answer Level 17 : Rijkaard
FootQuiz Stars Answer Level 18 : Paul Scholes
FootQuiz Stars Answer Level 19 : Letchkov
FootQuiz Stars Answer Level 20 : Franco Baresi
FootQuiz Stars Answer Level 21 : Bernard Lama
FootQuiz Stars Answer Level 22 : Andy Cole
FootQuiz Stars Answer Level 23 : Rabesandratana
FootQuiz Stars Answer Level 24 : Jp Papin
FootQuiz Stars Answer Level 25 : Davor Suker
FootQuiz Shirt Answer Level 1 : Pogba
FootQuiz Shirt Answer Level 2 : Matuidi
FootQuiz Shirt Answer Level 3 : Vidal
FootQuiz Shirt Answer Level 4 : Pique
FootQuiz Shirt Answer Level 5 : Diego Costa
FootQuiz Shirt Answer Level 6 : Menez
FootQuiz Shirt Answer Level 7 : Benzema
FootQuiz Shirt Answer Level 8 : Mandanda
FootQuiz Shirt Answer Level 9 : Totti
FootQuiz Shirt Answer Level 10 : Alexis Sanchez
FootQuiz Shirt Answer Level 11 : Kondogbia
FootQuiz Shirt Answer Level 12 : Koke
FootQuiz Shirt Answer Level 13 : Mkhitaryan
FootQuiz Shirt Answer Level 14 : Kane
FootQuiz Shirt Answer Level 15 : Insigne
FootQuiz Shirt Answer Level 16 : Carlos Tevez
FootQuiz Shirt Answer Level 17 : Verratti
FootQuiz Shirt Answer Level 18 : Gotze
FootQuiz Shirt Answer Level 19 : Kroos
FootQuiz Shirt Answer Level 20 : Lacazette
FootQuiz Shirt Answer Level 21 : Martial
FootQuiz Shirt Answer Level 22 : Kompany
FootQuiz Shirt Answer Level 23 : Isco
FootQuiz Shirt Answer Level 24 : Rakitic
FootQuiz Shirt Answer Level 25 : Firmino
FootQuiz Shirt Answer Level 26 : Pedro
FootQuiz Shirt Answer Level 27 : Dybala
FootQuiz Shirt Answer Level 28 : Bacca
FootQuiz Shirt Answer Level 29 : Nkoudou
FootQuiz Shirt Answer Level 30 : Ozil
FootQuiz Shirt Answer Level 31 : Hamsik
FootQuiz Shirt Answer Level 32 : Lucas
FootQuiz Shirt Answer Level 33 : Rashford
FootQuiz Shirt Answer Level 34 : Klaassen
FootQuiz Shirt Answer Level 35 : Muller
FootQuiz Shirt Answer Level 36 : Yaya Toure
FootQuiz Shirt Answer Level 37 : Carrasco
FootQuiz Shirt Answer Level 38 : Cornet
FootQuiz Shirt Answer Level 39 : Fletcher
FootQuiz Shirt Answer Level 40 : Turan
FootQuiz Shirt Answer Level 41 : Delle Alli
FootQuiz Shirt Answer Level 42 : Brahimi
FootQuiz Shirt Answer Level 43 : Sakho
FootQuiz Shirt Answer Level 44 : Giroud
FootQuiz Shirt Answer Level 45 : Gundogan
FootQuiz Shirt Answer Level 46 : Icardi
FootQuiz Shirt Answer Level 47 : Tolisso
FootQuiz Shirt Answer Level 48 : Marquinhos
FootQuiz Shirt Answer Level 49 : Lucho Gonzales
FootQuiz Shirt Answer Level 50 : Varane
FootQuiz Euro2016 Answer Level 1 : Ronaldo
FootQuiz Euro2016 Answer Level 2 : Payet
FootQuiz Euro2016 Answer Level 3 : Ibrahimovic
FootQuiz Euro2016 Answer Level 4 : Modric
FootQuiz Euro2016 Answer Level 5 : Sturridge
FootQuiz Euro2016 Answer Level 6 : Morata
FootQuiz Euro2016 Answer Level 7 : Nainggolan
FootQuiz Euro2016 Answer Level 8 : Bale
FootQuiz Euro2016 Answer Level 9 : Eder
FootQuiz Euro2016 Answer Level 10 : Hamsik
FootQuiz Euro2016 Answer Level 11 : Boateng
FootQuiz Euro2016 Answer Level 12 : Pique
FootQuiz Euro2016 Answer Level 13 : Xhaka
FootQuiz Euro2016 Answer Level 14 : Kiraly
FootQuiz Euro2016 Answer Level 15 : Mcauley
FootQuiz Euro2016 Answer Level 16 : Ramsey
FootQuiz Euro2016 Answer Level 17 : Pelle
FootQuiz Euro2016 Answer Level 18 : Bjarnason
FootQuiz Euro2016 Answer Level 19 : Pogba
FootQuiz Euro2016 Answer Level 20 : Tufan
FootQuiz Euro2016 Answer Level 21 : Witsel
FootQuiz Euro2016 Answer Level 22 : Kalinic
FootQuiz Euro2016 Answer Level 23 : Ramos
FootQuiz Euro2016 Answer Level 24 : Milik
FootQuiz Euro2016 Answer Level 25 : Berezutsky
FootQuiz Euro2016 Answer Level 26 : Griezmann
FootQuiz Euro2016 Answer Level 27 : Hazard
FootQuiz Euro2016 Answer Level 28 : Draxler
FootQuiz Euro2016 Answer Level 29 : Buffon
FootQuiz Euro2016 Answer Level 30 : Batshuayi
FootQuiz Euro2016 Answer Level 31 : Wilshere
FootQuiz Euro2016 Answer Level 32 : Renato Sanches
FootQuiz Euro2016 Answer Level 33 : Shaqiri
FootQuiz Euro2016 Answer Level 34 : Lloris
FootQuiz Euro2016 Answer Level 35 : Juanfran
FootQuiz Euro2016 Answer Level 36 : Florenzi
FootQuiz Euro2016 Answer Level 37 : Mario Gomez
FootQuiz Euro2016 Answer Level 38 : Perisic
FootQuiz Euro2016 Answer Level 39 : Podolski
FootQuiz Euro2016 Answer Level 40 : Jordi Alba
FootQuiz Euro2016 Answer Level 41 : Walker
FootQuiz Euro2016 Answer Level 42 : Giaccherini
FootQuiz Euro2016 Answer Level 43 : Robbie Keane
FootQuiz Euro2016 Answer Level 44 : Granqvist
FootQuiz Euro2016 Answer Level 45 : Fabianski
FootQuiz Euro2016 Answer Level 46 : Durica
FootQuiz Euro2016 Answer Level 47 : Quaresma
FootQuiz Euro2016 Answer Level 48 : Ledley
FootQuiz Euro2016 Answer Level 49 : Halldrosson
FootQuiz Euro2016 Answer Level 50 : Emre Mor