Guess The Basketball Player Answers All Levels – Navid Hasan
Do you know all Basketball Players & logos? Do you recognize all faces and do you exactly know which names belong to this player? Are you stuck and do you need some help to solve all levels then you can find below all answers for Guess The Basketball Player created by Navid Hasan for iPhone, iPad and iPod touch.
NBA all Star Sports Trivia & Questions Quizzes Games Answers are online!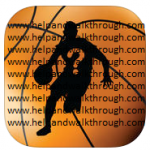 Download:


Guess The Basketball Player Answers
To see next levels click on the NEXT button on the bottom of this page
Guess The Basketball Player Level 1: LEBRON
Guess The Basketball Player Level 2: DURANT
Guess The Basketball Player Level 3: DAVIS
Guess The Basketball Player Level 4: CURRY
Guess The Basketball Player Level 5: HARDEN
Guess The Basketball Player Level 6: PAUL
Guess The Basketball Player Level 7: WESTBROOK
Guess The Basketball Player Level 8: GRIFFIN
Guess The Basketball Player Level 9: GASOL
Guess The Basketball Player Level 10: LEONARD
Guess The Basketball Player Level 11: DUNCAN
Guess The Basketball Player Level 12: ALDRIDGE
Guess The Basketball Player Level 13: JOHN WALL
Guess The Basketball Player Level 14: COUSINS
Guess The Basketball Player Level 15: ANTHONY
Guess The Basketball Player Level 16: GREEN
Guess The Basketball Player Level 17: LOVE
Guess The Basketball Player Level 18: HOWARD
Guess The Basketball Player Level 19: GEORGE
Guess The Basketball Player Level 20: HORFORD
Guess The Basketball Player Level 21: CHRIS BOSH
Guess The Basketball Player Level 22: IRVING
Guess The Basketball Player Level 23: LILLARD
Guess The Basketball Player Level 24: IBAKA
Guess The Basketball Player Level 25: THOMPSON
Guess The Basketball Player Level 26: CONLEY
Guess The Basketball Player Level 27: NOWITZKI
Guess The Basketball Player Level 28: WADE
Guess The Basketball Player Level 29: HAYWARD
Guess The Basketball Player Level 30: BLEDSOE
Guess The Basketball Player Level 31: CHANDLER
Guess The Basketball Player Level 32: DRAGIC
Guess The Basketball Player Level 33: NOAH
Guess The Basketball Player Level 34: IGUODALA
Guess The Basketball Player Level 35: MAGIC JOHNSON
Guess The Basketball Player Level 36: DEROZAN
Guess The Basketball Player Level 37: STOCKTON
Guess The Basketball Player Level 38: ERVING
Guess The Basketball Player Level 39: DERRICK
Guess The Basketball Player Level 40: BOGUES
Guess The Basketball Player Level 41: GARNETT
Guess The Basketball Player Level 42: KAREEM
Guess The Basketball Player Level 43: JORDAN
Guess The Basketball Player Level 44: BRYANT
Guess The Basketball Player Level 45: ONEAL
Guess The Basketball Player Level 46: LARRY BIRD
Guess The Basketball Player Level 47: GALLINARI
Guess The Basketball Player Level 48: RODMAN
Guess The Basketball Player Level 49: PIPPEN
Guess The Basketball Player Level 50: YAO MING
Guess The Basketball Player Level 51: BARKLEY
Guess The Basketball Player Level 52: BRANDON
Guess The Basketball Player Level 53: ROSE
Guess The Basketball Player Level 54: MILLER
Guess The Basketball Player Level 55: MALONE