Emoji Quiz Answers all Levels (Taplane & Mari Apps & Moe's Studio)
Again a Emoji Quiz this time created by Moe's Studio/Taplane for Android devices and available on Facebook and if you are searching for answers and solutions you can find them below. All answers in 1 simple list. More than 300 answers of this puzzle are online.
The Emoji quiz by Mari Apps is available for Facebook & Android, you can find all answers, cheats and solutions on our website.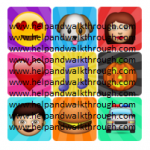 Description
★★★Emoji Quiz★★★
Emoji Quiz is easy, lots of fun, and family friendly!
It is the ultimate guessing game on Android! With over 750 puzzles and growing. Emoji Quiz tests your guessing skills to solve Emoji puzzles! You will be shown a series of Emojis where you have to guess what the Emojis represent.
Challenge your friends to see who can solve the most puzzles. Your game progress will be synced with Facebook and Google Plus, so you can play on all of your different devices.
You can download this game in the Google Play Store:


Emoji Quiz Answers
To see next levels click on the NEXT button on the bottom of this page
Emoji Quiz Level 1-1 : Bell boy
Emoji Quiz Level 1-2 : Blue Moon
Emoji Quiz Level 1-3 : Sunglasses
Emoji Quiz Level 1-4 : Cow bell
Emoji Quiz Level 1-5 : Horseshoe
Emoji Quiz Level 1-6 : Lemon cake
Emoji Quiz Level 1-7 : Cry baby
Emoji Quiz Level 1-8 : iPhone
Emoji Quiz Level 1-9 : Cowboy
Emoji Quiz Level 1-10 : Wedding Ring
Emoji Quiz Level 1-11 : Candy Apple
Emoji Quiz Level 1-12 : Applebees
Emoji Quiz Level 1-13 : Star Fish
Emoji Quiz Level 1-14 : Honey Bee
Emoji Quiz Level 1-15 : Water Gun
Emoji Quiz Level 1-16 : Rain bots
Emoji Quiz Level 1-17 : Sunflower
Emoji Quiz Level 1-18 : Fire Alarm
Emoji Quiz Level 1-19 : Rainbow
Emoji Quiz Level 1-20 : Facebook
Emoji Quiz Level 1-21 : Family Picture
Emoji Quiz Level 1-22 : Doorbell
Emoji Quiz Level 1-23 : xBox
Emoji Quiz Level 1-24 : Apple TV
Emoji Quiz Level 1-25 : Car Wash
Emoji Quiz Level 2-1 : Mail Box
Emoji Quiz Level 2-2 : Phone book
Emoji Quiz Level 2-3 : Halloween
Emoji Quiz Level 2-4 : Twins
Emoji Quiz Level 2-5 : Wedding Cake
Emoji Quiz Level 2-6 : Ear Candy
Emoji Quiz Level 2-7 : Honeymoon
Emoji Quiz Level 2-8 : Book worm
Emoji Quiz Level 2-9 : Fire truck
Emoji Quiz Level 2-10 : Nose ring
Emoji Quiz Level 2-11 : Ice cream cake
Emoji Quiz Level 2-12 : Snowman
Emoji Quiz Level 2-13 : Hotmail
Emoji Quiz Level 2-14 : Family tree
Emoji Quiz Level 2-15 : Love letter
Emoji Quiz Level 2-16 : Rainman
Emoji Quiz Level 2-17 : iCloud
Emoji Quiz Level 2-18 : Earth worm
Emoji Quiz Level 2-19 : Cloud nine
Emoji Quiz Level 2-20 : Tool box
Emoji Quiz Level 2-21 : Eye Candy
Emoji Quiz Level 2-22 : Hot shower
Emoji Quiz Level 2-23 : Paper clip
Emoji Quiz Level 2-24 : Chocolate milk
Emoji Quiz Level 2-25 : Carpool
Emoji Quiz Level 3-1 : Pizza box
Emoji Quiz Level 3-2 : Bombshell
Emoji Quiz Level 3-3 : Sweet Heart
Emoji Quiz Level 3-4 : Car alarm
Emoji Quiz Level 3-5 : Queen bee
Emoji Quiz Level 3-6 : Hammer time
Emoji Quiz Level 3-7 : Cat fight
Emoji Quiz Level 3-8 : World peace
Emoji Quiz Level 3-9 : Tea time
Emoji Quiz Level 3-10 : French kiss
Emoji Quiz Level 3-11 : Banana boat
Emoji Quiz Level 3-12 : Anchorman
Emoji Quiz Level 3-13 : Wedding day
Emoji Quiz Level 3-14 : Pop star
Emoji Quiz Level 3-15 : Cat nap
Emoji Quiz Level 3-16 : Rain check
Emoji Quiz Level 3-17 : Candy corn
Emoji Quiz Level 3-18 : Tomato Soup
Emoji Quiz Level 3-19 : Dark chocolate
Emoji Quiz Level 3-20 : Chill pill
Emoji Quiz Level 3-21 : Goatee
Emoji Quiz Level 3-22 : Thunder storm
Emoji Quiz Level 3-23 : Easter egg
Emoji Quiz Level 3-24 : Doorman
Emoji Quiz Level 3-25 : Christmas
Emoji Quiz Level 4-1 : Starbucks
Emoji Quiz Level 4-2 : Angry birds
Emoji Quiz Level 4-3 : Bus stop
Emoji Quiz Level 4-4 : Baby steps
Emoji Quiz Level 4-5 : X Files
Emoji Quiz Level 4-6 : Chick Flick
Emoji Quiz Level 4-7 : Baseball Diamond
Emoji Quiz Level 4-8 : Casino
Emoji Quiz Level 4-9 : Candy hearts
Emoji Quiz Level 4-10 : Maple tree
Emoji Quiz Level 4-11 : Sleep walking
Emoji Quiz Level 4-12 : Firefox
Emoji Quiz Level 4-13 : Rock candy
Emoji Quiz Level 4-14 : Love song
Emoji Quiz Level 4-15 : Moon walk
Emoji Quiz Level 4-16 : Lock screen
Emoji Quiz Level 4-17 : Bad luck
Emoji Quiz Level 4-18 : Shooting star
Emoji Quiz Level 4-19 : Ringworm
Emoji Quiz Level 4-20 : Gift tag
Emoji Quiz Level 4-21 : Surf the web
Emoji Quiz Level 4-22 : American pie
Emoji Quiz Level 4-23 : Baby girl
Emoji Quiz Level 4-24 : Photo bomb
Emoji Quiz Level 4-25 : Cold shower
Emoji Quiz Level 5-1 : Fight club
Emoji Quiz Level 5-2 : Popcorn
Emoji Quiz Level 5-3 : White rice
Emoji Quiz Level 5-4 : Hot chick
Emoji Quiz Level 5-5 : Bathroom
Emoji Quiz Level 5-6 : Horsepower
Emoji Quiz Level 5-7 : Pumpkin pie
Emoji Quiz Level 5-8 : white wine
Emoji Quiz Level 5-9 : Sleeping pill
Emoji Quiz Level 5-10 : Shrimp Cocktail
Emoji Quiz Level 5-11 : Music video
Emoji Quiz Level 5-12 : Lucky star
Emoji Quiz Level 5-13 : Home sweet home
Emoji Quiz Level 5-14 : Graduate
Emoji Quiz Level 5-15 : Game boy
Emoji Quiz Level 5-16 : Bar fight
Emoji Quiz Level 5-17 : Ball boy
Emoji Quiz Level 5-18 : Alphabet soup
Emoji Quiz Level 5-19 : Baby bottle
Emoji Quiz Level 5-20 : Anteater
Emoji Quiz Level 5-21 : Birthday party
Emoji Quiz Level 5-22 : Blood drive
Emoji Quiz Level 5-23 : Cold feet
Emoji Quiz Level 5-24 : Dropbox
Emoji Quiz Level 5-25 : Love boat
Emoji Quiz Level 6-1 : Flashback
Emoji Quiz Level 6-2 : French toast
Emoji Quiz Level 6-3 : Frog prince
Emoji Quiz Level 6-4 : Grandparents
Emoji Quiz Level 6-5 : Headlight
Emoji Quiz Level 6-6 : Homescreen
Emoji Quiz Level 6-7 : Love birds
Emoji Quiz Level 6-8 : Evil Twins
Emoji Quiz Level 6-9 : Milkshake
Emoji Quiz Level 6-10 : Movie clip
Emoji Quiz Level 6-11 : Party bus
Emoji Quiz Level 6-12 : Piggy bank
Emoji Quiz Level 6-13 : Princess bride
Emoji Quiz Level 6-14 : Recycle Bin
Emoji Quiz Level 6-15 : Rock Bottom
Emoji Quiz Level 6-16 : Smoking Hot
Emoji Quiz Level 6-17 : Solar System
Emoji Quiz Level 6-18 : Tennis Elbow
Emoji Quiz Level 6-19 : Taxi Driver
Emoji Quiz Level 6-20 : Tv Anchor
Emoji Quiz Level 6-21 : Wedding
Emoji Quiz Level 6-22 : YouTube
Emoji Quiz Level 6-23 : Chicken Noodle soup
Emoji Quiz Level 6-24 : Bacon
Emoji Quiz Level 6-25 : Milk chocolate
Emoji Quiz Level 7-1 : Book bag
Emoji Quiz Level 7-2 : Lab rat
Emoji Quiz Level 7-3 : Scrambled eggs
Emoji Quiz Level 7-4 : Sad song
Emoji Quiz Level 7-5 : Stop watch
Emoji Quiz Level 7-6 : Christmas party
Emoji Quiz Level 7-7 : Birthday song
Emoji Quiz Level 7-8 : Bejeweled
Emoji Quiz Level 7-9 : Sick leave
Emoji Quiz Level 7-10 : Blood orange
Emoji Quiz Level 7-11 : Chocolate box
Emoji Quiz Level 7-12 : Church Bells
Emoji Quiz Level 7-13 : Cold Turkey
Emoji Quiz Level 7-14 : Electric guitar
Emoji Quiz Level 7-15 : French fries
Emoji Quiz Level 7-16 : Girl power
Emoji Quiz Level 7-17 : Pencil skirt
Emoji Quiz Level 7-18 : Pin head
Emoji Quiz Level 7-19 : Seafood
Emoji Quiz Level 7-20 : Smoke free
Emoji Quiz Level 7-21 : Sound of music
Emoji Quiz Level 7-22 : Space camp
Emoji Quiz Level 7-23 : Strongbow
Emoji Quiz Level 7-24 : No Signal
Emoji Quiz Level 7-25 : Sound wave
Emoji Quiz Level 8-1 : Zero Hour
Emoji Quiz Level 8-2 : Sweet dream
Emoji Quiz Level 8-3 : Book lover
Emoji Quiz Level 8-4 : Air mail
Emoji Quiz Level 8-5 : Valentine's day
Emoji Quiz Level 8-6 : Sweet sixteen
Emoji Quiz Level 8-7 : Under dog
Emoji Quiz Level 8-8 : Paper cut
Emoji Quiz Level 8-9 : Loud mouth
Emoji Quiz Level 8-10 : Animal planet
Emoji Quiz Level 8-11 : Bell bottom
Emoji Quiz Level 8-12 : Blood diamond
Emoji Quiz Level 8-13 : Cat lover
Emoji Quiz Level 8-14 : Big apple
Emoji Quiz Level 8-15 : Around the world
Emoji Quiz Level 8-16 : Apple of my eye
Emoji Quiz Level 8-17 : Airbus
Emoji Quiz Level 8-18 : Castle
Emoji Quiz Level 8-19 : Uptown girl
Emoji Quiz Level 8-20 : Strawberry shortcake
Emoji Quiz Level 8-21 : Stop Light
Emoji Quiz Level 8-22 : Sleep talking
Emoji Quiz Level 8-23 : Recycle bag
Emoji Quiz Level 8-24 : Tongue twister
Emoji Quiz Level 8-25 : Playboy bunny
Emoji Quiz Level 9-1 : Penmanship
Emoji Quiz Level 9-2 : Happy ending
Emoji Quiz Level 9-3 : Finding Nemo
Emoji Quiz Level 9-4 : Car crash
Emoji Quiz Level 9-5 : Cash back
Emoji Quiz Level 9-6 : Animal crossing
Emoji Quiz Level 9-7 : Bikini bottom
Emoji Quiz Level 9-8 : Cat in the Hat
Emoji Quiz Level 9-9 : Elephant Man
Emoji Quiz Level 9-10 : Goat Milk
Emoji Quiz Level 9-11 : Movie star
Emoji Quiz Level 9-12 : Shockwave
Emoji Quiz Level 9-13 : Strawberry milk
Emoji Quiz Level 9-14 : Water proof
Emoji Quiz Level 9-15 : Blow fish
Emoji Quiz Level 9-16 : British pound
Emoji Quiz Level 9-17 : Canadian Bacon
Emoji Quiz Level 9-18 : Morning coffee
Emoji Quiz Level 9-19 : Dancing Queen
Emoji Quiz Level 9-20 : Eye Liner
Emoji Quiz Level 9-21 : Grammy
Emoji Quiz Level 9-22 : Sprint
Emoji Quiz Level 9-23 : Home theatre
Emoji Quiz Level 9-24 : Paint ball
Emoji Quiz Level 9-25 : Smokey eye
Emoji Quiz Level 10-1 : Fish & Chips
Emoji Quiz Level 10-2 : Elephant trunk
Emoji Quiz Level 10-3 : Flag football
Emoji Quiz Level 10-4 : Arm wrestle
Emoji Quiz Level 10-5 : Father time
Emoji Quiz Level 10-6 : Light house
Emoji Quiz Level 10-7 : Four seasons
Emoji Quiz Level 10-8 : Tongue tie
Emoji Quiz Level 10-9 : Fruit punch
Emoji Quiz Level 10-10 : Game over
Emoji Quiz Level 10-11 : Shell fish
Emoji Quiz Level 10-12 : Harry potter
Emoji Quiz Level 10-13 : Hot dog
Emoji Quiz Level 10-14 : Lamb chops
Emoji Quiz Level 10-15 : London Eye
Emoji Quiz Level 10-16 : Lady bug
Emoji Quiz Level 10-17 : Palm tree
Emoji Quiz Level 10-18 : Low battery
Emoji Quiz Level 10-19 : Paper boy
Emoji Quiz Level 10-20 : Tapeworm
Emoji Quiz Level 10-21 : Time travel
Emoji Quiz Level 10-22 : Tiger Woods
Emoji Quiz Level 10-23 : Toilet paper
Emoji Quiz Level 10-24 : Watch dog
Emoji Quiz Level 10-25 : World cup
Emoji Quiz Level 11-1 : American Football
Emoji Quiz Level 11-2 : Toilet seat
Emoji Quiz Level 11-3 : Coffee Break
Emoji Quiz Level 11-4 : Cooldown
Emoji Quiz Level 11-5 : Bedtime stories
Emoji Quiz Level 11-6 : Black Friday
Emoji Quiz Level 11-7 : iTunes
Emoji Quiz Level 11-8 : Killer Whale
Emoji Quiz Level 11-9 : Kit Kat
Emoji Quiz Level 11-10 : No Luck
Emoji Quiz Level 11-11 : Lemon Tea
Emoji Quiz Level 11-12 : Red Bull
Emoji Quiz Level 11-13 : Spelling bee
Emoji Quiz Level 11-14 : Traffic jam
Emoji Quiz Level 11-15 : Address book
Emoji Quiz Level 11-16 : Ant hill
Emoji Quiz Level 11-17 : Water boy
Emoji Quiz Level 11-18 : Bad dog
Emoji Quiz Level 11-19 : Banana bread
Emoji Quiz Level 11-20 : February
Emoji Quiz Level 11-21 : Rice Cake
Emoji Quiz Level 11-22 : Corn Flakes
Emoji Quiz Level 11-23 : Dairy Queen
Emoji Quiz Level 11-24 : Deaf
Emoji Quiz Level 11-25 : Dog food
Emoji Quiz Level 12-1 : Cornbread
Emoji Quiz Level 12-2 : Door stop
Emoji Quiz Level 12-3 : Down to earth
Emoji Quiz Level 12-4 : Dragon ball
Emoji Quiz Level 12-5 : First kiss
Emoji Quiz Level 12-6 : Forest Fire
Emoji Quiz Level 12-7 : Fortune cookie
Emoji Quiz Level 12-8 : Freen Thumb
Emoji Quiz Level 12-9 : Burger king
Emoji Quiz Level 12-10 : House cat
Emoji Quiz Level 12-11 : Touchdown
Emoji Quiz Level 12-12 : Christmas gift
Emoji Quiz Level 12-13 : Man purse
Emoji Quiz Level 12-14 : Cookie monster
Emoji Quiz Level 12-15 : Shoe horn
Emoji Quiz Level 12-16 : Cat fish
Emoji Quiz Level 12-17 : Polar bear
Emoji Quiz Level 12-18 : Eiffel tower
Emoji Quiz Level 12-19 : Drama queen
Emoji Quiz Level 12-20 : Mountain dew
Emoji Quiz Level 12-21 : Bus station
Emoji Quiz Level 12-22 : Milk Carton
Emoji Quiz Level 12-23 : Heart attack
Emoji Quiz Level 12-24 : Sunday
Emoji Quiz Level 12-25 : Golf ball
Emoji Quiz Level 13-1 : Power house
Emoji Quiz Level 13-2 : Cotton candy
Emoji Quiz Level 13-3 : Corn maze
Emoji Quiz Level 13-4 : Swimming pool
Emoji Quiz Level 13-5 : Star gaze
Emoji Quiz Level 13-6 : Kiss of death
Emoji Quiz Level 13-7 : Afternoon tea
Emoji Quiz Level 13-8 : Root beer
Emoji Quiz Level 13-9 : African Elephant
Emoji Quiz Level 13-10 : Cherry Red
Emoji Quiz Level 13-11 : Blue tooth
Emoji Quiz Level 13-12 : Puss in boots
Emoji Quiz Level 13-13 : Water skiing
Emoji Quiz Level 13-14 : Fox hole
Emoji Quiz Level 13-15 : Snakeskin boots
Emoji Quiz Level 13-16 : Water polo
Emoji Quiz Level 13-17 : Bee sting
Emoji Quiz Level 13-18 : Dessert
Emoji Quiz Level 13-19 : Chocolate cake
Emoji Quiz Level 13-20 : Screw up
Emoji Quiz Level 13-21 : Bulldozer
Emoji Quiz Level 13-22 : Burn out
Emoji Quiz Level 13-23 : Lacoste
Emoji Quiz Level 13-24 : Bee movie
Emoji Quiz Level 13-25 : Ghost story
Emoji Quiz Level 14-1 : American Dad
Emoji Quiz Level 14-2 : Latte
Emoji Quiz Level 14-3 : Boom box
Emoji Quiz Level 14-4 : Time out
Emoji Quiz Level 14-5 : Cat food
Emoji Quiz Level 14-6 : Fax number
Emoji Quiz Level 14-7 : Monster drink
Emoji Quiz Level 14-8 : Love sick
Emoji Quiz Level 14-9 : Runaway bride
Emoji Quiz Level 14-10 : Newspaper
Emoji Quiz Level 14-11 : Family photo
Emoji Quiz Level 14-12 : Fried chicken
Emoji Quiz Level 14-13 : Frog Legs
Emoji Quiz Level 14-14 : Plane crash
Emoji Quiz Level 14-15 : Nose bleed
Emoji Quiz Level 14-16 : Shell shock
Emoji Quiz Level 14-17 : Mint Chocolate
Emoji Quiz Level 14-18 : Beauty Queen
Emoji Quiz Level 14-19 : Cat lady
Emoji Quiz Level 14-20 : Cross Bow
Emoji Quiz Level 14-21 : High Five
Emoji Quiz Level 14-22 : Watch out
Emoji Quiz Level 14-23 : Candy Man
Emoji Quiz Level 14-24 : Fairy Tale
Emoji Quiz Level 14-25 : Radio Station
Emoji Quiz Level 15-1 : Turbo
Emoji Quiz Level 15-2 : Queen of hearts
Emoji Quiz Level 15-3 : Radio shack
Emoji Quiz Level 15-4 : Tooth fairy
Emoji Quiz Level 15-5 : Silent Night
Emoji Quiz Level 15-6 : Drug Money
Emoji Quiz Level 15-7 : Love Triangle
Emoji Quiz Level 15-8 : Happy Feet
Emoji Quiz Level 15-9 : Honey bunny
Emoji Quiz Level 15-10 : Fruit cocktail
Emoji Quiz Level 15-11 : Avatar
Emoji Quiz Level 15-12 : Gas Station
Emoji Quiz Level 15-13 : Star power
Emoji Quiz Level 15-14 : Psychic
Emoji Quiz Level 15-15 : Milky way
Emoji Quiz Level 15-16 : Disk Jockey
Emoji Quiz Level 15-17 : Rocket Science
Emoji Quiz Level 15-18 : xRay
Emoji Quiz Level 15-19 : Espresso
Emoji Quiz Level 15-20 : Rule book
Emoji Quiz Level 15-21 : Sweat pants
Emoji Quiz Level 15-22 : Radiohead
Emoji Quiz Level 15-23 : Cherry Blossom
Emoji Quiz Level 15-24 : Oscar
Emoji Quiz Level 15-25 : Nerd
Emoji Quiz Level 16-1 : Milk carton
Emoji Quiz Level 16-2 : ET
Emoji Quiz Level 16-3 : Star wars
Emoji Quiz Level 16-4 : Game of Thrones
Emoji Quiz Level 16-5 : Planet Hollywood
Emoji Quiz Level 16-6 : Waterline
Emoji Quiz Level 16-7 : Swine fever
Emoji Quiz Level 16-8 : Food truck
Emoji Quiz Level 16-9 : Twelve Monkeys
Emoji Quiz Level 16-10 : Macbook air
Emoji Quiz Level 16-11 : Top gun
Emoji Quiz Level 16-12 : One two punch
Emoji Quiz Level 16-13 : French alps
Emoji Quiz Level 16-14 : Richie Rich
Emoji Quiz Level 16-15 : Lady in red
Emoji Quiz Level 16-16 : Currency
Emoji Quiz Level 16-17 : Wheel of fortune
Emoji Quiz Level 16-18 : Family Kingdom
Emoji Quiz Level 16-19 : Dance all night
Emoji Quiz Level 16-20 : Harold and Kumar
Emoji Quiz Level 16-21 : Tokyo Tower
Emoji Quiz Level 16-22 : Winnie the Pooh
Emoji Quiz Level 16-23 : Panda Express
Emoji Quiz Level 16-24 : Hundred years war
Emoji Quiz Level 16-25 : Steve Jobs
Emoji Quiz Level 17-1 : Happy hour
Emoji Quiz Level 17-2 : Colour wheel
Emoji Quiz Level 17-3 : Food poison
Emoji Quiz Level 17-4 : Squid ink
Emoji Quiz Level 17-5 : Campfire song
Emoji Quiz Level 17-6 : Weak Link
Emoji Quiz Level 17-7 : Banana split
Emoji Quiz Level 17-8 : Candy Crush
Emoji Quiz Level 17-9 : Paper man
Emoji Quiz Level 17-10 : Orchestra
Emoji Quiz Level 17-11 : Drivers License
Emoji Quiz Level 17-12 : Radio Jockey
Emoji Quiz Level 17-13 : Hawaii
Emoji Quiz Level 17-14 : Adam and Eve
Emoji Quiz Level 17-15 : Makeover
Emoji Quiz Level 17-16 : Tour de France
Emoji Quiz Level 17-17 : Area 51
Emoji Quiz Level 17-18 : Lemonade
Emoji Quiz Level 17-19 : Hunger Games
Emoji Quiz Level 17-20 : Blow a kiss
Emoji Quiz Level 17-21 : Twitter
Emoji Quiz Level 17-22 : City of Angels
Emoji Quiz Level 17-23 : Hashtag
Emoji Quiz Level 17-24 : Plumber
Emoji Quiz Level 17-25 : Blood type
Emoji Quiz Level 18-1 : Garage
Emoji Quiz Level 18-2 : Finish Strong
Emoji Quiz Level 18-3 : Dinner Party
Emoji Quiz Level 18-4 : Discovery Channel
Emoji Quiz Level 18-5 : Library Card
Emoji Quiz Level 18-6 : Bloody Mary
Emoji Quiz Level 18-7 : High school musical
Emoji Quiz Level 18-8 : Bob the builder
Emoji Quiz Level 18-9 : Hit the spot
Emoji Quiz Level 18-10 : Ghost buster
Emoji Quiz Level 18-11 : No soup for you
Emoji Quiz Level 18-12 : Natural Light
Emoji Quiz Level 18-13 : Ski boots
Emoji Quiz Level 18-14 : Haunted House
Emoji Quiz Level 18-15 : Jackpot
Emoji Quiz Level 18-16 : Disney
Emoji Quiz Level 18-17 : Save the earth
Emoji Quiz Level 18-18 : Credit card
Emoji Quiz Level 18-19 : Tennis shoes
Emoji Quiz Level 18-20 : Play by ear
Emoji Quiz Level 18-21 : Fruit Loops
Emoji Quiz Level 18-22 : Phoenix
Emoji Quiz Level 18-23 : Deutsche bank
Emoji Quiz Level 18-24 : Rihanna
Emoji Quiz Level 18-25 : Toilet humour
Emoji Quiz Level 19-1 : Fruit Ninja
Emoji Quiz Level 19-2 : Miss America
Emoji Quiz Level 19-3 : Monkey Wrench
Emoji Quiz Level 19-4 : No pain no gain
Emoji Quiz Level 19-5 : Captain America
Emoji Quiz Level 19-6 : Blood runs cold
Emoji Quiz Level 19-7 : Be Cool
Emoji Quiz Level 19-8 : Bird Flu
Emoji Quiz Level 19-9 : Eurostar
Emoji Quiz Level 19-10 : Baseball cap
Emoji Quiz Level 19-11 : Samsung
Emoji Quiz Level 19-12 : Spicy
Emoji Quiz Level 19-13 : Nasa
Emoji Quiz Level 19-14 : Kill the Irishman
Emoji Quiz Level 19-15 : Dunkin donuts
Emoji Quiz Level 19-16 : Fine dining
Emoji Quiz Level 19-17 : Group chat
Emoji Quiz Level 19-18 : Bucktooth
Emoji Quiz Level 19-19 : Pixar
Emoji Quiz Level 19-20 : Dirty Martini
Emoji Quiz Level 19-21 : Chocolate donut
Emoji Quiz Level 19-22 : Quiet as a mouse
Emoji Quiz Level 19-23 : Magig Eight ball
Emoji Quiz Level 19-24 : Keynote
Emoji Quiz Level 19-25 : Outlook
Emoji Quiz Level 20-1 : Jet Lag
Emoji Quiz Level 20-2 : Canada
Emoji Quiz Level 20-3 : Evolution
Emoji Quiz Level 20-4 : Bread winner
Emoji Quiz Level 20-5 : Dead sea School
Emoji Quiz Level 20-6 : Bermuda triangle
Emoji Quiz Level 20-7 : The Smurfs
Emoji Quiz Level 20-8 : Poker Face
Emoji Quiz Level 20-9 : Italian Job
Emoji Quiz Level 20-10 : London Bridge
Emoji Quiz Level 20-11 : Girls night out
Emoji Quiz Level 20-12 : Scary movie
Emoji Quiz Level 20-13 : Dog eat dog
Emoji Quiz Level 20-14 : Honey Bear
Emoji Quiz Level 20-15 : Zero Dark Thirty
Emoji Quiz Level 20-16 : In and out burger
Emoji Quiz Level 20-17 : Flight Attendant
Emoji Quiz Level 20-18 : Plastic Surgery
Emoji Quiz Level 20-19 : Bank of America
Emoji Quiz Level 20-20 : Tequila sunrise
Emoji Quiz Level 20-21 : Eye shadow
Emoji Quiz Level 20-22 : UP
Emoji Quiz Level 20-23 : Four leaf clover
Emoji Quiz Level 20-24 : Mail order bride
Emoji Quiz Level 20-25 : Chateau