Behind the Sticker Answers All Levels
Behind the Sticker all level answers, solutions and cheats. Are you looking for what's behind the stick and you can find the solution? Find the complete list below. Only one problem, everytime you are playing this game the order of levels is totally different. That's why we have sorted it by word length and from A to Z. Hopefully this is the easiest way to help you find the right answer.
Other helpfull hint. First fill in complete word, delete first letter and use the button to fill in first letter.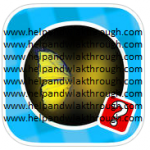 Created by Black Maple Games and you can find it in Google Play:


Behind the Sticker Answers
To see next levels click on the NEXT button on the bottom of this page
Behind the Sticker Level 1 : Axe
Behind the Sticker Level 2 : Bow
Behind the Sticker Level 3 : Car
Behind the Sticker Level 4 : Cow
Behind the Sticker Level 5 : Dog
Behind the Sticker Level 6 : Ear
Behind the Sticker Level 7 : Egg
Behind the Sticker Level 8 : Eye
Behind the Sticker Level 9 : Fan
Behind the Sticker Level 10 : Gas
Behind the Sticker Level 11 : Hay
Behind the Sticker Level 12 : Hen
Behind the Sticker Level 13 : Ice
Behind the Sticker Level 14 : Jaw
Behind the Sticker Level 15 : Key
Behind the Sticker Level 16 : Leo
Behind the Sticker Level 17 : Nut
Behind the Sticker Level 18 : Oil
Behind the Sticker Level 19 : Sun
Behind the Sticker Level 20 : Two
Behind the Sticker Level 21 : Ball
Behind the Sticker Level 22 : Beak
Behind the Sticker Level 23 : Bear
Behind the Sticker Level 24 : Bell
Behind the Sticker Level 25 : Boat
Behind the Sticker Level 26 : Bowl
Behind the Sticker Level 27 : Bulb
Behind the Sticker Level 28 : Bull
Behind the Sticker Level 29 : Buoy
Behind the Sticker Level 30 : Clay
Behind the Sticker Level 31 : Code
Behind the Sticker Level 32 : Coin
Behind the Sticker Level 33 : Cone
Behind the Sticker Level 34 : Cone
Behind the Sticker Level 35 : Cork
Behind the Sticker Level 36 : Crab
Behind the Sticker Level 37 : Dart
Behind the Sticker Level 38 : Door
Behind the Sticker Level 39 : Drop
Behind the Sticker Level 40 : Duck
Behind the Sticker Level 41 : Figs
Behind the Sticker Level 42 : Flag
Behind the Sticker Level 43 : Foam
Behind the Sticker Level 44 : Frog
Behind the Sticker Level 45 : Gift
Behind the Sticker Level 46 : Knob
Behind the Sticker Level 47 : Lamp
Behind the Sticker Level 48 : Leaf
Behind the Sticker Level 49 : Lens
Behind the Sticker Level 50 : Lock
Behind the Sticker Level 51 : Mask
Behind the Sticker Level 52 : Meat
Behind the Sticker Level 53 : Mill
Behind the Sticker Level 54 : Moon
Behind the Sticker Level 55 : Nail
Behind the Sticker Level 56 : Pear
Behind the Sticker Level 57 : Pier
Behind the Sticker Level 58 : Pipe
Behind the Sticker Level 59 : Plug
Behind the Sticker Level 60 : Rice
Behind the Sticker Level 61 : Ring
Behind the Sticker Level 62 : Rose
Behind the Sticker Level 63 : Seal
Behind the Sticker Level 64 : Sled
Behind the Sticker Level 65 : Star
Behind the Sticker Level 66 : Tent
Behind the Sticker Level 67 : Tyre
Behind the Sticker Level 68 : Wing
Behind the Sticker Level 69 : Yo-Yo
Behind the Sticker Level 70 : Acorn
Behind the Sticker Level 71 : Apple
Behind the Sticker Level 72 : Bench
Behind the Sticker Level 73 : Broom
Behind the Sticker Level 74 : Cabin
Behind the Sticker Level 75 : Camel
Behind the Sticker Level 76 : Chalk
Behind the Sticker Level 77 : Chalk
Behind the Sticker Level 78 : Clock
Behind the Sticker Level 79 : Cream
Behind the Sticker Level 80 : Cross
Behind the Sticker Level 81 : Crown
Behind the Sticker Level 82 : Eagle
Behind the Sticker Level 83 : Gecko
Behind the Sticker Level 84 : Grape
Behind the Sticker Level 85 : Heron
Behind the Sticker Level 86 : Horse
Behind the Sticker Level 87 : Knife
Behind the Sticker Level 88 : Koala
Behind the Sticker Level 89 : Lemon
Behind the Sticker Level 90 : Lotus
Behind the Sticker Level 91 : Match
Behind the Sticker Level 92 : Onion
Behind the Sticker Level 93 : Panda
Behind the Sticker Level 94 : Phone
Behind the Sticker Level 95 : Pizza
Behind the Sticker Level 96 : Plane
Behind the Sticker Level 97 : Potty
Behind the Sticker Level 98 : Rhino
Behind the Sticker Level 99 : Rifle
Behind the Sticker Level 100 : Sauce
Behind the Sticker Level 101 : Scope
Behind the Sticker Level 102 : Shell
Behind the Sticker Level 103 : Skull
Behind the Sticker Level 104 : Smile
Behind the Sticker Level 105 : Snail
Behind the Sticker Level 106 : Spade
Behind the Sticker Level 107 : Spoon
Behind the Sticker Level 108 : Stone
Behind the Sticker Level 109 : Stump
Behind the Sticker Level 110 : Sugar
Behind the Sticker Level 111 : Tiger
Behind the Sticker Level 112 : Train
Behind the Sticker Level 113 : Trunk
Behind the Sticker Level 114 : Valve
Behind the Sticker Level 115 : Wheel
Behind the Sticker Level 116 : Wheel
Behind the Sticker Level 117 : Barrel
Behind the Sticker Level 118 : Basket
Behind the Sticker Level 119 : Bottle
Behind the Sticker Level 120 : Bucket
Behind the Sticker Level 121 : Bucket
Behind the Sticker Level 122 : Button
Behind the Sticker Level 123 : Candle
Behind the Sticker Level 124 : Coyote
Behind the Sticker Level 125 : Faucet
Behind the Sticker Level 126 : Flower
Behind the Sticker Level 127 : Garlic
Behind the Sticker Level 128 : Grotto
Behind the Sticker Level 129 : Iguana
Behind the Sticker Level 130 : Kettle
Behind the Sticker Level 131 : Ladder
Behind the Sticker Level 132 : Mirror
Behind the Sticker Level 133 : Monkey
Behind the Sticker Level 134 : Muffin
Behind the Sticker Level 135 : Number
Behind the Sticker Level 136 : Parrot
Behind the Sticker Level 137 : Pistil
Behind the Sticker Level 138 : Podium
Behind the Sticker Level 139 : Racket
Behind the Sticker Level 140 : Record
Behind the Sticker Level 141 : Retort
Behind the Sticker Level 142 : Roller
Behind the Sticker Level 143 : Shrimp
Behind the Sticker Level 144 : Sphynx
Behind the Sticker Level 145 : Spider
Behind the Sticker Level 146 : Spring
Behind the Sticker Level 147 : Target
Behind the Sticker Level 148 : Tattoo
Behind the Sticker Level 149 : Airplane
Behind the Sticker Level 150 : Balloon
Behind the Sticker Level 151 : Bicycle
Behind the Sticker Level 152 : Bouquet
Behind the Sticker Level 153 : Climber
Behind the Sticker Level 154 : Clothes
Behind the Sticker Level 155 : Coconut
Behind the Sticker Level 156 : Compass
Behind the Sticker Level 157 : Display
Behind the Sticker Level 158 : Dolphin
Behind the Sticker Level 159 : Feather
Behind the Sticker Level 160 : Fireman
Behind the Sticker Level 161 : Glasses
Behind the Sticker Level 162 : Hamster
Behind the Sticker Level 163 : Hydrant
Behind the Sticker Level 164 : Ketchup
Behind the Sticker Level 165 : Ladybug
Behind the Sticker Level 166 : Lantern
Behind the Sticker Level 167 : Mailbox
Behind the Sticker Level 168 : Meerkat
Behind the Sticker Level 169 : Opossum
Behind the Sticker Level 170 : Ostrich
Behind the Sticker Level 171 : Parasol
Behind the Sticker Level 172 : Pelican
Behind the Sticker Level 173 : Pumpkin
Behind the Sticker Level 174 : Raccoon
Behind the Sticker Level 175 : Rooster
Behind the Sticker Level 176 : Scooter
Behind the Sticker Level 177 : Seagull
Behind the Sticker Level 178 : Turbine
Behind the Sticker Level 179 : Warning
Behind the Sticker Level 180 : Bungalow
Behind the Sticker Level 181 : Chestnut
Behind the Sticker Level 182 : Elephant
Behind the Sticker Level 183 : Espresso
Behind the Sticker Level 184 : Fortress
Behind the Sticker Level 185 : Gargoyle
Behind the Sticker Level 186 : Hedgehog
Behind the Sticker Level 187 : Jerrycan
Behind the Sticker Level 188 : Kangaroo
Behind the Sticker Level 189 : Keyboard
Behind the Sticker Level 190 : Lifebuoy
Behind the Sticker Level 191 : Mushroom
Behind the Sticker Level 192 : Piercing
Behind the Sticker Level 193 : Schedule
Behind the Sticker Level 194 : Tortoise
Behind the Sticker Level 195 : Bumblebee
Behind the Sticker Level 196 : Butterfly
Behind the Sticker Level 197 : Calculator
Behind the Sticker Level 198 : Chocolate
Behind the Sticker Level 199 : Clothespin
Behind the Sticker Level 200 : Corkscrew
Behind the Sticker Level 201 : Crocodile
Behind the Sticker Level 202 : Dandelion
Behind the Sticker Level 203 : Deckchair
Behind the Sticker Level 204 : Dragonfly
Behind the Sticker Level 205 : Hamburger
Behind the Sticker Level 206 : Helicopter
Behind the Sticker Level 207 : Lightning
Behind the Sticker Level 208 : Metronome
Behind the Sticker Level 209 : Piggybank
Behind the Sticker Level 210 : Processor
Behind the Sticker Level 211 : Sharpener
Behind the Sticker Level 212 : Snowboard
Behind the Sticker Level 213 : Sunflower
Behind the Sticker Level 214 : Umbrella
Behind the Sticker Level 215 : Water Lily
Behind the Sticker Level 216 : Directions
Behind the Sticker Level 217 : Grasshopper
Behind the Sticker Level 218 : Lighthouse
Behind the Sticker Level 219 : Raspberries
Behind the Sticker Level 220 : Speedometer
Behind the Sticker Level 221 : Woodpecker
Behind the Sticker Level 222 : Ventilation
Behind the Sticker Level 223 : Video Camera
Behind the Sticker Level 224 : Wheelbarrow
Behind the Sticker Level 225 : Blackberries
Behind the Sticker Level 226 : Humming-Bird
Behind the Sticker Level 227 : Strawberries