AnimalMania Answers All Level Packs
Animalmania answers, solutions and cheats for this trivia about all animals around the world created by MigoApps LLC for iOS devices.
Don't you know what's that Animal? Are you looking for help? Can't you guess them all and can't you unlock next level?
Find the solution here, all answers are available.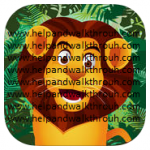 You can download this game in the iTunes App store:


Like it and share this page with your friends:
Animalmania Answers
To see next levels click on the NEXT button on the bottom of this page
AnimalMania Level Pack 1-1 : Dog
AnimalMania Level Pack 1-2 : Bear
AnimalMania Level Pack 1-3 : Lion
AnimalMania Level Pack 1-4 : Shark
AnimalMania Level Pack 1-5 : Bee
AnimalMania Level Pack 1-6 : Cat
AnimalMania Level Pack 1-7 : Ant
AnimalMania Level Pack 1-8 : Jellyfish
AnimalMania Level Pack 1-9 : Panda
AnimalMania Level Pack 1-10 : Butterfly
AnimalMania Level Pack 1-11 : Horse
AnimalMania Level Pack 1-12 : Snake
AnimalMania Level Pack 1-13 : Camel
AnimalMania Level Pack 1-14 : Goldfish
AnimalMania Level Pack 1-15 : Raccoon
AnimalMania Level Pack 1-16 : Worm
AnimalMania Level Pack 1-17 : Chimpanzee
AnimalMania Level Pack 1-18 : Duck
AnimalMania Level Pack 1-19 : Whale
AnimalMania Level Pack 1-20 : Turkey
AnimalMania Level Pack 1-21 : Owl
AnimalMania Level Pack 1-22 : Alligator
AnimalMania Level Pack 1-23 : Mouse
AnimalMania Level Pack 1-24 : Buffalo
AnimalMania Level Pack 1-25 : Baldeagle
AnimalMania Level Pack 2-1 : Donkey
AnimalMania Level Pack 2-2 : Rabbit
AnimalMania Level Pack 2-3 : Fox
AnimalMania Level Pack 2-4 : Turtle
AnimalMania Level Pack 2-5 : Zebra
AnimalMania Level Pack 2-6 : Beaver
AnimalMania Level Pack 2-7 : Goose
AnimalMania Level Pack 2-8 : Fly
AnimalMania Level Pack 2-9 : Dolphin
AnimalMania Level Pack 2-10 : Cow
AnimalMania Level Pack 2-11 : Wolf
AnimalMania Level Pack 2-12 : Mosquito
AnimalMania Level Pack 2-13 : Chicken
AnimalMania Level Pack 2-14 : Elephant
AnimalMania Level Pack 2-15 : Bluejay
AnimalMania Level Pack 2-16 : Deer
AnimalMania Level Pack 2-17 : Frog
AnimalMania Level Pack 2-18 : Sheep
AnimalMania Level Pack 2-19 : Scorpion
AnimalMania Level Pack 2-20 : Walrus
AnimalMania Level Pack 2-21 : Bat
AnimalMania Level Pack 2-22 : Cheetah
AnimalMania Level Pack 2-23 : Elk
AnimalMania Level Pack 2-24 : Flamingo
AnimalMania Level Pack 2-25 : Cobra
AnimalMania Level Pack 3-1 : Tiger
AnimalMania Level Pack 3-2 : Seahorse
AnimalMania Level Pack 3-3 : Goat
AnimalMania Level Pack 3-4 : Badger
AnimalMania Level Pack 3-5 : Wasp
AnimalMania Level Pack 3-6 : Giraffe
AnimalMania Level Pack 3-7 : Raven
AnimalMania Level Pack 3-8 : Iguana
AnimalMania Level Pack 3-9 : Spider
AnimalMania Level Pack 3-10 : Eel
AnimalMania Level Pack 3-11 : Stork
AnimalMania Level Pack 3-12 : Gorilla
AnimalMania Level Pack 3-13 : Hamster
AnimalMania Level Pack 3-14 : Caterpillar
AnimalMania Level Pack 3-15 : Lobster
AnimalMania Level Pack 3-16 : Otter
AnimalMania Level Pack 3-17 : Koala
AnimalMania Level Pack 3-18 : Hippopotamus
AnimalMania Level Pack 3-19 : Polarbear
AnimalMania Level Pack 3-20 : Falcon
AnimalMania Level Pack 3-21 : Kangaroo
AnimalMania Level Pack 3-22 : Coyote
AnimalMania Level Pack 3-23 : Llama
AnimalMania Level Pack 3-24 : Hawk
AnimalMania Level Pack 3-25 : Rhinoseros
AnimalMania Level Pack 4-1 : Toucan
AnimalMania Level Pack 4-2 : Seal
AnimalMania Level Pack 4-3 : Woodpecker
AnimalMania Level Pack 4-4 : Cockroach
AnimalMania Level Pack 4-5 : Octopus
AnimalMania Level Pack 4-6 : Jaguar
AnimalMania Level Pack 4-7 : Crab
AnimalMania Level Pack 4-8 : Quail
AnimalMania Level Pack 4-9 : Grasshopper
AnimalMania Level Pack 4-10 : Baboon
AnimalMania Level Pack 4-11 : Peacock
AnimalMania Level Pack 4-12 : Gazelle
AnimalMania Level Pack 4-13 : Snail
AnimalMania Level Pack 4-14 : Hummingbird
AnimalMania Level Pack 4-15 : Prairiedog
AnimalMania Level Pack 4-16 : Bison
AnimalMania Level Pack 4-17 : Ox
AnimalMania Level Pack 4-18 : Dragonfly
AnimalMania Level Pack 4-19 : Crocodile
AnimalMania Level Pack 4-20 : Boar
AnimalMania Level Pack 4-21 : Swan
AnimalMania Level Pack 4-22 : Armadillo
AnimalMania Level Pack 4-23 : Hyena
AnimalMania Level Pack 4-24 : Moose
AnimalMania Level Pack 4-25 : Pelican
AnimalMania Level Pack 5-1 : Skunk
AnimalMania Level Pack 5-2 : Antelope
AnimalMania Level Pack 5-3 : Crane
AnimalMania Level Pack 5-4 : Leopard
AnimalMania Level Pack 5-5 : Seagull
AnimalMania Level Pack 5-6 : Toad
AnimalMania Level Pack 5-7 : Marlin
AnimalMania Level Pack 5-8 : Hedgehog
AnimalMania Level Pack 5-9 : Anteater
AnimalMania Level Pack 5-10 : Barracuda
AnimalMania Level Pack 5-11 : Squirrel
AnimalMania Level Pack 5-12 : Dingo
AnimalMania Level Pack 5-13 : Caribou
AnimalMania Level Pack 5-14 : Penguin
AnimalMania Level Pack 5-15 : Gnat
AnimalMania Level Pack 5-16 : Condor
AnimalMania Level Pack 5-17 : Guineapig
AnimalMania Level Pack 5-18 : Puffin
AnimalMania Level Pack 5-19 : Sealion
AnimalMania Level Pack 5-20 : Gnu
AnimalMania Level Pack 5-21 : Sloth
AnimalMania Level Pack 5-22 : Manatee
AnimalMania Level Pack 5-23 : Lemur
AnimalMania Level Pack 5-24 : Pigeon
AnimalMania Level Pack 5-25 : Porcupine
AnimalMania Level Pack 6-1 : Killerwhale
AnimalMania Level Pack 6-2 : Chinchilla
AnimalMania Level Pack 6-3 : Mule
AnimalMania Level Pack 6-4 : Salamander
AnimalMania Level Pack 6-5 : Warthog
AnimalMania Level Pack 6-6 : Stingray
AnimalMania Level Pack 6-7 : Emu
AnimalMania Level Pack 6-8 : Mink
AnimalMania Level Pack 6-9 : Komododragon
AnimalMania Level Pack 6-10 : Starfish
AnimalMania Level Pack 6-11 : Mongoose
AnimalMania Level Pack 6-12 : Shrew
AnimalMania Level Pack 6-13 : Termite
AnimalMania Level Pack 6-14 : Wolverine
AnimalMania Level Pack 6-15 : Sparrow
AnimalMania Level Pack 6-16 : Mole
AnimalMania Level Pack 6-17 : Parrot
AnimalMania Level Pack 6-18 : Aardvark
AnimalMania Level Pack 6-19 : Pheasant
AnimalMania Level Pack 6-20 : Newt
AnimalMania Level Pack 6-21 : Angelshark
AnimalMania Level Pack 6-22 : Yak
AnimalMania Level Pack 6-23 : Seaturtle
AnimalMania Level Pack 6-24 : Ostrich
AnimalMania Level Pack 6-25 : Locust
AnimalMania Level Pack 7-1 : Squid
AnimalMania Level Pack 7-2 : Ferret
AnimalMania Level Pack 7-3 : Vulture
AnimalMania Level Pack 7-4 : Bushbaby
AnimalMania Level Pack 7-5 : Stinkbug
AnimalMania Level Pack 7-6 : Finch
AnimalMania Level Pack 7-7 : Hare
AnimalMania Level Pack 7-8 : Wallaby
AnimalMania Level Pack 7-9 : Meerkat
AnimalMania Level Pack 7-10 : Albatross
AnimalMania Level Pack 7-11 : Redpanda
AnimalMania Level Pack 7-12 : Seaurchin
AnimalMania Level Pack 7-13 : Platypus
AnimalMania Level Pack 7-14 : Wombat
AnimalMania Level Pack 7-15 : Ibex
AnimalMania Level Pack 7-16 : Viper
AnimalMania Level Pack 7-17 : Mandrill
AnimalMania Level Pack 7-18 : Sawfish
AnimalMania Level Pack 7-19 : Panther
AnimalMania Level Pack 7-20 : Capybara
AnimalMania Level Pack 7-21 : Lynx
AnimalMania Level Pack 7-22 : Macaw
AnimalMania Level Pack 7-23 : Solenodon
AnimalMania Level Pack 7-24 : Tarsier
AnimalMania Level Pack 7-25 : Blobfish