AnagrApp Answers All Levels
Developed by Gamify, AnagrApp is, as its name might lead one to believe, an application that invites you to play with anagrams. First with 3 letters in a first pack levels and 4 letters, 5 letters to 8 letters.
Every level you have find at least 2 anagrams with the letters available and sometimes more. You will always find some, but it can be possible that you are missing some.
In this case you can find here all the answers for AnagrApp created by Gamsify for iOS devices. How is your spelling? Do you know all the words you can create by given letters? Need help? Find the solutions over here of all levels. Have fun.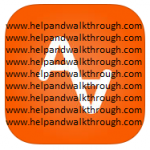 You can download this game in the App store:


AnagrApp Answers
To see next levels click on the NEXT button on the bottom of this page
AnagrApp 3 Letters Level 1 : Low – Owl
AnagrApp 3 Letters Level 2 : Act – Cat
AnagrApp 3 Letters Level 3 : Opt – Top – Pot
AnagrApp 3 Letters Level 4 : Run – Urn
AnagrApp 3 Letters Level 5 : How – Who
AnagrApp 3 Letters Level 6 : Tip – Pit
AnagrApp 3 Letters Level 7 : Dim – Mid
AnagrApp 3 Letters Level 8 : Dad – Add
AnagrApp 3 Letters Level 9 : Net – Ten
AnagrApp 3 Letters Level 10 : Ear – Are – Era
AnagrApp 4 Letters Level 1 : Knee – Keen
AnagrApp 4 Letters Level 2 : Busy – Buys
AnagrApp 4 Letters Level 3 : Cone – Once
AnagrApp 4 Letters Level 4 : Hips – Ship
AnagrApp 4 Letters Level 5 : Leak – Lake – Kale
AnagrApp 4 Letters Level 6 : Form – From
AnagrApp 4 Letters Level 7 : Best – Bets
AnagrApp 4 Letters Level 8 : Keep – Peek
AnagrApp 4 Letters Level 9 : Pool – Loop – Polo
AnagrApp 4 Letters Level 10 : Meet – Teem – Mete
AnagrApp 4 Letters Level 11 : Lime – Mile
AnagrApp 4 Letters Level 12 : Diet – Edit – Tide – Tied
AnagrApp 4 Letters Level 13 : Heat – Hate
AnagrApp 4 Letters Level 14 : Slot – Lots – Lost
AnagrApp 4 Letters Level 15 : Weak – Wake
AnagrApp 4 Letters Level 16 : Sure – User
AnagrApp 4 Letters Level 17 : Dire – Ride
AnagrApp 4 Letters Level 18 : Wasp – Paws – Swap
AnagrApp 4 Letters Level 19 : Palm – Lamp
AnagrApp 4 Letters Level 20 : Past – Pats – Spat – Taps
AnagrApp 4 Letters Level 21 : Nets – Nest – Sent – Tens
AnagrApp 4 Letters Level 22 : Tear – Rate
AnagrApp 4 Letters Level 23 : Bolt – Blot
AnagrApp 4 Letters Level 24 : Note – Tone
AnagrApp 4 Letters Level 25 : Dear – Dare – Read
AnagrApp 4 Letters Level 26 : Tuna – Aunt
AnagrApp 4 Letters Level 27 : Slid – Lids
AnagrApp 4 Letters Level 28 : Flow – Fowl – Wolf
AnagrApp 4 Letters Level 29 : Slip – Lips – Lisp
AnagrApp 4 Letters Level 30 : Naps – Pans – Snap – Span
AnagrApp 5 Letters Level 1 : Tower – Wrote
AnagrApp 5 Letters Level 2 : Study – Dusty
AnagrApp 5 Letters Level 3 : Alloy – Loyal
AnagrApp 5 Letters Level 4 : These – Sheet
AnagrApp 5 Letters Level 5 : Lance – Clean
AnagrApp 5 Letters Level 6 : Acted – Cadet
AnagrApp 5 Letters Level 7 : Ample – Maple
AnagrApp 5 Letters Level 8 : Melon – Lemon
AnagrApp 5 Letters Level 9 : Begin – Beinge – Binge
AnagrApp 5 Letters Level 10 : Limes – Miles – Slime – Smile
AnagrApp 5 Letters Level 11 : Night – Thing
AnagrApp 5 Letters Level 12 : Signs – Sings
AnagrApp 5 Letters Level 13 : Lambs – Balms
AnagrApp 5 Letters Level 14 : Early – Layer – Relay
AnagrApp 5 Letters Level 15 : Sauce – Cause
AnagrApp 5 Letters Level 16 : Cloud – Could
AnagrApp 5 Letters Level 17 : Fears – Safer – Fares
AnagrApp 5 Letters Level 18 : Below – Bowel – Elbow
AnagrApp 5 Letters Level 19 : Endow – Owned
AnagrApp 5 Letters Level 20 : Steam – Tames – Teams – Mates – Meats
AnagrApp 5 Letters Level 21 : Evils – Lives – Veils
AnagrApp 5 Letters Level 22 : Canoe – Ocean
AnagrApp 5 Letters Level 23 : Angel – Angle – Glean
AnagrApp 5 Letters Level 24 : Blows – Bowls
AnagrApp 5 Letters Level 25 : Words – Sword
AnagrApp 5 Letters Level 26 : Boots – Boost
AnagrApp 5 Letters Level 27 : Three – There – Ether
AnagrApp 5 Letters Level 28 : Baker – Brake – Break
AnagrApp 5 Letters Level 29 : Allot – Atoll
AnagrApp 5 Letters Level 30 : Smite – Times – Emits – Items – Mites
AnagrApp 6 Letters Level 1 : Eighth – Height
AnagrApp 6 Letters Level 2 : Comics – Cosmic
AnagrApp 6 Letters Level 3 : Genres – Greens
AnagrApp 6 Letters Level 4 : Deform – Formed
AnagrApp 6 Letters Level 5 : Earths – Hearts – Haters
AnagrApp 6 Letters Level 6 : Prints – Sprint
AnagrApp 6 Letters Level 7 : Lights – Slight
AnagrApp 6 Letters Level 8 : Credit – Direct
AnagrApp 6 Letters Level 9 : Layout – Outlay
AnagrApp 6 Letters Level 10 : Asleep – Elapse – Please
AnagrApp 6 Letters Level 11 : Indeed – Denied
AnagrApp 6 Letters Level 12 : Carved – Craved
AnagrApp 6 Letters Level 13 : Ascend – Dances
AnagrApp 6 Letters Level 14 : Aboard – Abroad
AnagrApp 6 Letters Level 15 : Enlist – Inlets – Listen – Silent – Tinsel
AnagrApp 6 Letters Level 16 : Amuses – Assume
AnagrApp 6 Letters Level 17 : Casual – Causal
AnagrApp 6 Letters Level 18 : Vowels – Wolves
AnagrApp 6 Letters Level 19 : Funder – Refund
AnagrApp 6 Letters Level 20 : Ranged – Gander – Garden – Danger
AnagrApp 6 Letters Level 21 : Cities – Iciest
AnagrApp 6 Letters Level 22 : Except – Expect
AnagrApp 6 Letters Level 23 : Whiter – Wither – Writhe
AnagrApp 6 Letters Level 24 : Battle – Tablet
AnagrApp 6 Letters Level 25 : Rented – Tender
AnagrApp 6 Letters Level 26 : Caller – Cellar – Recall
AnagrApp 6 Letters Level 27 : Binary – Briany
AnagrApp 6 Letters Level 28 : Airmen – Marine – Remain
AnagrApp 6 Letters Level 29 : Abides – Biased
AnagrApp 6 Letters Level 30 : Deltas – Lasted – Salted – Slated – Desalt – Staled
AnagrApp 7 Letters Level 1 : Adverse – Evaders
AnagrApp 7 Letters Level 2 : Feeling – Fleeing
AnagrApp 7 Letters Level 3 : Insures – Sunrise
AnagrApp 7 Letters Level 4 : However – Whoever
AnagrApp 7 Letters Level 5 : Auction – Caution
AnagrApp 7 Letters Level 6 : Actress – Casters – Recasts
AnagrApp 7 Letters Level 7 : Fluster – Restful
AnagrApp 7 Letters Level 8 : Answers – Rawness
AnagrApp 7 Letters Level 9 : Lookout – Outlook
AnagrApp 7 Letters Level 10 : Airings – Raising – Arising
AnagrApp 7 Letters Level 11 : Density – Destiny
AnagrApp 7 Letters Level 12 : Hornets – Shorten – Thrones
AnagrApp 7 Letters Level 13 : Delight – Lighted
AnagrApp 7 Letters Level 14 : Abridge – Brigade
AnagrApp 7 Letters Level 15 : Derives – Diverse – Revised – Deviser
AnagrApp 7 Letters Level 16 : Article – Recital
AnagrApp 7 Letters Level 17 : Allergy – Gallery – Largely – Regally
AnagrApp 7 Letters Level 18 : Admirer – Married
AnagrApp 7 Letters Level 19 : Desired – Resided – Derides
AnagrApp 7 Letters Level 20 : Chalets – Latches – Satchel
AnagrApp 8 Letters Level 1 : Alarming – Marginal
AnagrApp 8 Letters Level 2 : Desserts – Stressed
AnagrApp 8 Letters Level 3 : Overtake – Takeover
AnagrApp 8 Letters Level 4 : Conserve – Converse
AnagrApp 8 Letters Level 5 : Creative – Reactive
AnagrApp 8 Letters Level 6 : Builders – Rebuilds
AnagrApp 8 Letters Level 7 : Indented – Intended
AnagrApp 8 Letters Level 8 : Teachers – Cheaters – Hectares
AnagrApp 8 Letters Level 9 : Elapsing – Pleasing
AnagrApp 8 Letters Level 10 : Consoles – Coolness
AnagrApp 8 Letters Level 11 : Bolsters – Lobsters
AnagrApp 8 Letters Level 12 : Altitude – Latitude
AnagrApp 8 Letters Level 13 : Printers – Reprints – Sprinter
AnagrApp 8 Letters Level 14 : Backward – Drawback
AnagrApp 8 Letters Level 15 : Restrain – Retrains – Strainer – Terrains – Trainers
AnagrApp 8 Letters Level 16 : Download – Woodland
AnagrApp 8 Letters Level 17 : Parental – Paternal – Prenatal
AnagrApp 8 Letters Level 18 : Cleaners – Cleanser
AnagrApp 8 Letters Level 19 : Adjuster – Readjust
AnagrApp 8 Letters Level 20 : Construe – Counters – Recounts – Trounces