Anime Logo Quiz Answers Level 1-14
Anime Logo Quiz Answers, Solutions and Cheats are online for this trivia game created by Neatrex for Android and iOS devices. Install this anime game and you will have access to plenty of levels, continually updated. Different anime games like Characters and symbol trivia, and much more interesting ones.
Anime Logo Quiz comes is challenge to defy your knowledge in the manga world. Finish at least 10 logos in every level to unlock the next one.
If you need help to unlock all levels you can find the solution over here.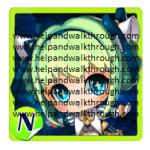 Anime Logo Quiz Lösung, Anime Logo Quiz Antwoorden, Anime Logo Quiz Antworten, Anime Logo Quiz Solucioni, Anime Logo Quiz solution
Download:


Anime Logo Quiz Answers
To see next levels click on the NEXT button on the bottom of this page
Anime Logo Quiz Level 1-1 : Naruto
Anime Logo Quiz Level 1-2 : Luffy
Anime Logo Quiz Level 1-3 : Ichigo
Anime Logo Quiz Level 1-4 : Miku
Anime Logo Quiz Level 1-5 : Natsu
Anime Logo Quiz Level 1-6 : Goku
Anime Logo Quiz Level 1-7 : Inuyasha
Anime Logo Quiz Level 1-8 : Kirito
Anime Logo Quiz Level 1-9 : L
Anime Logo Quiz Level 1-10 : Kuroko
Anime Logo Quiz Level 1-11 : Conan
Anime Logo Quiz Level 1-12 : Eren
Anime Logo Quiz Level 1-13 : Gintoki
Anime Logo Quiz Level 1-14 : Alucard
Anime Logo Quiz Level 1-15 : Tsuna
Anime Logo Quiz Level 1-16 : Gon
Anime Logo Quiz Level 1-17 : Yugi
Anime Logo Quiz Level 1-18 : Rin
Anime Logo Quiz Level 1-19 : Ippo
Anime Logo Quiz Level 1-20 : Soul
Anime Logo Quiz Level 2-1 : Jigglypuff
Anime Logo Quiz Level 2-2 : Gamatatsu
Anime Logo Quiz Level 2-3 : Doraemon
Anime Logo Quiz Level 2-4 : Pakkun
Anime Logo Quiz Level 2-5 : Chopper
Anime Logo Quiz Level 2-6 : Happy
Anime Logo Quiz Level 2-7 : Kirara
Anime Logo Quiz Level 2-8 : Shippo
Anime Logo Quiz Level 2-9 : Kon
Anime Logo Quiz Level 2-10 : Hamtaro
Anime Logo Quiz Level 2-11 : Akamaru
Anime Logo Quiz Level 2-12 : Carla
Anime Logo Quiz Level 2-13 : Pina
Anime Logo Quiz Level 2-14 : Gatomon
Anime Logo Quiz Level 2-15 : Meowth
Anime Logo Quiz Level 2-16 : Tonton
Anime Logo Quiz Level 2-17 : Kuriboh
Anime Logo Quiz Level 2-18 : Pikachu
Anime Logo Quiz Level 2-19 : Puar
Anime Logo Quiz Level 2-20 : Plue
Anime Logo Quiz Level 3-1 : Inori
Anime Logo Quiz Level 3-2 : Sasuke
Anime Logo Quiz Level 3-3 : Asakura
Anime Logo Quiz Level 3-4 : Aladdin
Anime Logo Quiz Level 3-5 : Rukia
Anime Logo Quiz Level 3-6 : Mashiro
Anime Logo Quiz Level 3-7 : Mikasa
Anime Logo Quiz Level 3-8 : Hinata
Anime Logo Quiz Level 3-9 : Yato
Anime Logo Quiz Level 3-10 : Near
Anime Logo Quiz Level 3-11 : Lucy
Anime Logo Quiz Level 3-12 : Rintarou
Anime Logo Quiz Level 3-13 : Toriko
Anime Logo Quiz Level 3-14 : Shiro
Anime Logo Quiz Level 3-15 : Edward
Anime Logo Quiz Level 3-16 : Hanamichi
Anime Logo Quiz Level 3-17 : Fujimiya
Anime Logo Quiz Level 3-18 : Shiro
Anime Logo Quiz Level 3-19 : Takagi
Anime Logo Quiz Level 3-20 : Lelouch
Anime Logo Quiz Level 4-1 : Uchiha Clan
Anime Logo Quiz Level 4-2 : Whitebeard Pirates
Anime Logo Quiz Level 4-3 : Fairy Tail
Anime Logo Quiz Level 4-4 : Cross Academy
Anime Logo Quiz Level 4-5 : Pokeball
Anime Logo Quiz Level 4-6 : Phantom Troupe
Anime Logo Quiz Level 4-7 : Akatsuki
Anime Logo Quiz Level 4-8 : Orichalcos
Anime Logo Quiz Level 4-9 : Homunculus
Anime Logo Quiz Level 4-10 : Marine
Anime Logo Quiz Level 4-11 : Team Rocket
Anime Logo Quiz Level 4-12 : Black Knights
Anime Logo Quiz Level 4-13 : Succubus Eye
Anime Logo Quiz Level 4-14 : Mello
Anime Logo Quiz Level 4-15 : Survey Corps
Anime Logo Quiz Level 4-16 : Laughing Coffin
Anime Logo Quiz Level 5-1 : Frieza
Anime Logo Quiz Level 5-2 : Akainu
Anime Logo Quiz Level 5-3 : Kabuto
Anime Logo Quiz Level 5-4 : Naraku
Anime Logo Quiz Level 5-5 : Gin
Anime Logo Quiz Level 5-6 : Envy
Anime Logo Quiz Level 5-7 : Marik
Anime Logo Quiz Level 5-8 : Zeref
Anime Logo Quiz Level 5-9 : Ulquiorra
Anime Logo Quiz Level 5-10 : Asura
Anime Logo Quiz Level 5-11 : Byakuran
Anime Logo Quiz Level 5-12 : Liebert
Anime Logo Quiz Level 5-13 : Judar
Anime Logo Quiz Level 5-14 : Akashi
Anime Logo Quiz Level 5-15 : Genthru
Anime Logo Quiz Level 5-16 : Griffith
Anime Logo Quiz Level 5-17 : Death Gun
Anime Logo Quiz Level 5-18 : Tet
Anime Logo Quiz Level 5-19 : Niizuma
Anime Logo Quiz Level 5-20 : Kidd
Anime Logo Quiz Level 6-1 : Kurama
Anime Logo Quiz Level 6-2 : Taurus
Anime Logo Quiz Level 6-3 : Rem
Anime Logo Quiz Level 6-4 : Charizard
Anime Logo Quiz Level 6-5 : Exodia
Anime Logo Quiz Level 6-6 : Colossal Titan
Anime Logo Quiz Level 6-7 : Meruem
Anime Logo Quiz Level 6-8 : Laboon
Anime Logo Quiz Level 6-9 : Zabimaru
Anime Logo Quiz Level 6-10 : Igneel
Anime Logo Quiz Level 6-11 : The Gleam Eyes
Anime Logo Quiz Level 6-12 : Gamabunta
Anime Logo Quiz Level 6-13 : Dragonoid
Anime Logo Quiz Level 6-14 : Shenron
Anime Logo Quiz Level 6-15 : Oars
Anime Logo Quiz Level 6-16 : Blue Dragon
Anime Logo Quiz Level 7-1 : Roshi
Anime Logo Quiz Level 7-2 : Asuma
Anime Logo Quiz Level 7-3 : Ichiryu
Anime Logo Quiz Level 7-4 : Izumi
Anime Logo Quiz Level 7-5 : Yukio
Anime Logo Quiz Level 7-6 : Rayleigh
Anime Logo Quiz Level 7-7 : Onizuka
Anime Logo Quiz Level 7-8 : Solomon
Anime Logo Quiz Level 7-9 : Hirako
Anime Logo Quiz Level 7-10 : Kurenai
Anime Logo Quiz Level 7-11 : King Kai
Anime Logo Quiz Level 7-12 : Reborn
Anime Logo Quiz Level 7-13 : Akame
Anime Logo Quiz Level 7-14 : Gildarts
Anime Logo Quiz Level 7-15 : Ivankov
Anime Logo Quiz Level 7-16 : Marian
Anime Logo Quiz Level 7-17 : Yomo
Anime Logo Quiz Level 7-18 : Biscuit
Anime Logo Quiz Level 7-19 : Urahara
Anime Logo Quiz Level 7-20 : Keishin
Anime Logo Quiz Level 8-1 : Luffy
Anime Logo Quiz Level 8-2 : Garp
Anime Logo Quiz Level 8-3 : Law
Anime Logo Quiz Level 8-4 : Chopper
Anime Logo Quiz Level 8-5 : Ace
Anime Logo Quiz Level 8-6 : Naruto
Anime Logo Quiz Level 8-7 : Alucard
Anime Logo Quiz Level 8-8 : Kaitou Kid
Anime Logo Quiz Level 8-9 : Ash
Anime Logo Quiz Level 8-10 : Piccolo
Anime Logo Quiz Level 8-11 : Sven
Anime Logo Quiz Level 8-12 : Ryoma
Anime Logo Quiz Level 8-13 : Kite
Anime Logo Quiz Level 8-14 : Esdeath
Anime Logo Quiz Level 8-15 : Reborn
Anime Logo Quiz Level 8-16 : Elizabeth
Anime Logo Quiz Level 8-17 : Sabo
Anime Logo Quiz Level 8-18 : Urahara
Anime Logo Quiz Level 8-19 : Bishamon
Anime Logo Quiz Level 8-20 : Mephisto
Anime Logo Quiz Level 9-1 : Aizen
Anime Logo Quiz Level 9-2 : Asakura
Anime Logo Quiz Level 9-3 : Medusa
Anime Logo Quiz Level 9-4 : Zetsu
Anime Logo Quiz Level 9-5 : Giovanni
Anime Logo Quiz Level 9-6 : Hisoka
Anime Logo Quiz Level 9-7 : Shogo
Anime Logo Quiz Level 9-8 : Aomine
Anime Logo Quiz Level 9-9 : Izaya
Anime Logo Quiz Level 9-10 : Healthcliff
Anime Logo Quiz Level 9-11 : Caesar
Anime Logo Quiz Level 9-12 : Shishio
Anime Logo Quiz Level 9-13 : Yubel
Anime Logo Quiz Level 9-14 : Cell
Anime Logo Quiz Level 9-15 : Doflamingo
Anime Logo Quiz Level 9-16 : Kirei
Anime Logo Quiz Level 9-17 : Midnight
Anime Logo Quiz Level 9-18 : Neferpitou
Anime Logo Quiz Level 9-19 : Nui
Anime Logo Quiz Level 9-20 : Deidara
Anime Logo Quiz Level 10-1 : Death Note
Anime Logo Quiz Level 10-2 : Tessaiga
Anime Logo Quiz Level 10-3 : X Gloves
Anime Logo Quiz Level 10-4 : Hiraishin Kunai
Anime Logo Quiz Level 10-5 : Hades
Anime Logo Quiz Level 10-6 : Kabuto
Anime Logo Quiz Level 10-7 : Chain Jail
Anime Logo Quiz Level 10-8 : Gemini
Anime Logo Quiz Level 10-9 : Power Pole
Anime Logo Quiz Level 10-10 : Millennium Eye
Anime Logo Quiz Level 10-11 : Demon Scythe
Anime Logo Quiz Level 10-12 : Zangetsu
Anime Logo Quiz Level 10-13 : Death Pistol
Anime Logo Quiz Level 10-14 : Yoru
Anime Logo Quiz Level 10-15 : Samehada
Anime Logo Quiz Level 10-16 : Crazy Slots
Anime Logo Quiz Level 11-1 : Jiraiya
Anime Logo Quiz Level 11-2 : Sora
Anime Logo Quiz Level 11-3 : Brock
Anime Logo Quiz Level 11-4 : Sanji
Anime Logo Quiz Level 11-5 : Shu
Anime Logo Quiz Level 11-6 : Lupin
Anime Logo Quiz Level 11-7 : Kakashi
Anime Logo Quiz Level 11-8 : Brook
Anime Logo Quiz Level 11-9 : Shuu
Anime Logo Quiz Level 11-10 : Issei
Anime Logo Quiz Level 11-11 : Arata
Anime Logo Quiz Level 11-12 : Rito
Anime Logo Quiz Level 11-13 : Frau
Anime Logo Quiz Level 11-14 : Onizuka
Anime Logo Quiz Level 11-15 : Lubbock
Anime Logo Quiz Level 11-16 : Ryo
Anime Logo Quiz Level 11-17 : Gintoki
Anime Logo Quiz Level 11-18 : Roshi
Anime Logo Quiz Level 11-19 : Kon
Anime Logo Quiz Level 12-1 : Squirtle
Anime Logo Quiz Level 12-2 : Excalibur
Anime Logo Quiz Level 12-3 : Yoruichi
Anime Logo Quiz Level 12-4 : Lector
Anime Logo Quiz Level 12-5 : Momonosuke
Anime Logo Quiz Level 12-6 : Timcampy
Anime Logo Quiz Level 12-7 : Black Hayate
Anime Logo Quiz Level 12-8 : Patamon
Anime Logo Quiz Level 12-9 : Bulbasaur
Anime Logo Quiz Level 12-10 : Sadaharu
Anime Logo Quiz Level 12-11 : Pantherlily
Anime Logo Quiz Level 12-12 : Karupin
Anime Logo Quiz Level 12-13 : Kyubey
Anime Logo Quiz Level 12-14 : Carue
Anime Logo Quiz Level 12-15 : Blair
Anime Logo Quiz Level 12-16 : Kumashi
Anime Logo Quiz Level 12-17 : Tetsuya
Anime Logo Quiz Level 12-18 : Frosch
Anime Logo Quiz Level 12-19 : Pappug
Anime Logo Quiz Level 12-20 : Luna
Anime Logo Quiz Level 13-1 : Zabuza
Anime Logo Quiz Level 13-2 : Clare
Anime Logo Quiz Level 13-3 : Erza
Anime Logo Quiz Level 13-4 : Mifune
Anime Logo Quiz Level 13-5 : Kenpachi
Anime Logo Quiz Level 13-6 : Feitan
Anime Logo Quiz Level 13-7 : Saeko
Anime Logo Quiz Level 13-8 : Mugen
Anime Logo Quiz Level 13-9 : Maya
Anime Logo Quiz Level 13-10 : Guts
Anime Logo Quiz Level 13-11 : Yamamoto
Anime Logo Quiz Level 13-12 : Asuna
Anime Logo Quiz Level 13-13 : Zoro
Anime Logo Quiz Level 13-14 : Kanda
Anime Logo Quiz Level 13-15 : Levi
Anime Logo Quiz Level 13-16 : Ryuko
Anime Logo Quiz Level 13-17 : Killer Bee
Anime Logo Quiz Level 13-18 : Kenshin
Anime Logo Quiz Level 13-19 : Bradley
Anime Logo Quiz Level 13-20 : Byakuya
Anime Logo Quiz Level 14-1 : Usopp
Anime Logo Quiz Level 14-2 : Hei
Anime Logo Quiz Level 14-3 : Ichigo
Anime Logo Quiz Level 14-4 : Killer
Anime Logo Quiz Level 14-5 : Vetrix
Anime Logo Quiz Level 14-6 : Haku
Anime Logo Quiz Level 14-7 : Kaneki
Anime Logo Quiz Level 14-8 : Mystogan
Anime Logo Quiz Level 14-9 : Kegetane
Anime Logo Quiz Level 14-10 : Hiyori
Anime Logo Quiz Level 14-11 : Zero
Anime Logo Quiz Level 14-12 : Obito
Anime Logo Quiz Level 14-13 : Bols
Anime Logo Quiz Level 14-14 : Bickslow
Anime Logo Quiz Level 14-15 : Wretched Egg
Anime Logo Quiz Level 14-16 : Touka