Close Up Stuff Answers all Levels
Close Up Stuff Answers, Cheats, Solution all levels complete with Picture and Word List for iPhone, iPad, iPod, Android and other devices created by Mediaflex.
Stuck in this game? We will help all games who have questions with all answers, just simple in a easy list, we are an expert in helping other gamers because we already have a lot experience. We will help the community to solve all levels.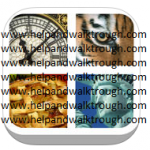 Close Up Stuff Answers
To see next levels click on the NEXT button on the bottom of this page
Close up Stuff Level 1-1 : Tiger
Close up Stuff Level 1-2 : Melon
Close up Stuff Level 1-3 : Banana
Close up Stuff Level 1-4 : Cat
Close up Stuff Level 1-5 : Wallet
Close up Stuff Level 1-6 : Pizza
Close up Stuff Level 1-7 : Burger
Close up Stuff Level 1-8 : Basketball
Close up Stuff Level 1-9 : Frog
Close up Stuff Level 1-10 : Light Bulb
Close up Stuff Level 2-1 : Elephant
Close up Stuff Level 2-2 : Apple
Close up Stuff Level 2-3 : Leaves
Close up Stuff Level 2-4 : Rice
Close up Stuff Level 2-5 : Red Pepper
Close up Stuff Level 2-6 : Tennis Ball
Close up Stuff Level 2-7 : Potato
Close up Stuff Level 2-8 : Bumblebee
Close up Stuff Level 2-9 : Chocolat
Close up Stuff Level 2-10 : Kiwi Fruit
Close up Stuff Level 3-1 : Salmon
Close up Stuff Level 3-2 : Red Roses
Close up Stuff Level 3-3 : Car Keys
Close up Stuff Level 3-4 : Pencils
Close up Stuff Level 3-5 : Goldfish
Close up Stuff Level 3-6 : butterfly
Close up Stuff Level 3-7 : Scissors
Close up Stuff Level 3-8 : Cheese
Close up Stuff Level 3-9 : Mushroom
Close up Stuff Level 3-10 : Boots
Close up Stuff Level 4-1 : Kitten
Close up Stuff Level 4-2 : Grapes
Close up Stuff Level 4-3 : Loaf of bread
Close up Stuff Level 4-4 : Strawberry
Close up Stuff Level 4-5 : Pearl Necklace
Close up Stuff Level 4-6 : Jeans
Close up Stuff Level 4-7 : Kite
Close up Stuff Level 4-8 : Hedgehog
Close up Stuff Level 4-9 : Garlic
Close up Stuff Level 4-10 : Puppy
Close up Stuff Level 5-1 : Toothbrush
Close up Stuff Level 5-2 : Dominoes
Close up Stuff Level 5-3 : Candle
Close up Stuff Level 5-4 : Notebook
Close up Stuff Level 5-5 : Ice cream
Close up Stuff Level 5-6 : Sushi
Close up Stuff Level 5-7 : Caterpillar
Close up Stuff Level 5-8 : Steak
Close up Stuff Level 5-9 : Egg
Close up Stuff Level 5-10 : Crystalball
Close up Stuff Level 6-1 : Calculator
Close up Stuff Level 6-2 : Handbag
Close up Stuff Level 6-3 : Ice cube
Close up Stuff Level 6-4 : Soap
Close up Stuff Level 6-5 : Giraffe
Close up Stuff Level 6-6 : Watch
Close up Stuff Level 6-7 : Umbrella
Close up Stuff Level 6-8 : Watch
Close up Stuff Level 6-9 : Tea bag
Close up Stuff Level 6-10 : Monkey
Close up Stuff Level 7-1 : 0
Close up Stuff Level 7-2 : 0
Close up Stuff Level 7-3 : 0
Close up Stuff Level 7-4 : 0
Close up Stuff Level 7-5 : 0
Close up Stuff Level 7-6 : 0
Close up Stuff Level 7-7 : 0
Close up Stuff Level 7-8 : 0
Close up Stuff Level 7-9 : 0
Close up Stuff Level 7-10 : 0
Close up Stuff Level 8-1 : 0
Close up Stuff Level 8-2 : 0
Close up Stuff Level 8-3 : 0
Close up Stuff Level 8-4 : 0
Close up Stuff Level 8-5 : 0
Close up Stuff Level 8-6 : 0
Close up Stuff Level 8-7 : 0
Close up Stuff Level 8-8 : 0
Close up Stuff Level 8-9 : 0
Close up Stuff Level 8-10 : 0
Close up Stuff Level 9-1 : 0
Close up Stuff Level 9-2 : 0
Close up Stuff Level 9-3 : 0
Close up Stuff Level 9-4 : 0
Close up Stuff Level 9-5 : 0
Close up Stuff Level 9-6 : 0
Close up Stuff Level 9-7 : 0
Close up Stuff Level 9-8 : 0
Close up Stuff Level 9-9 : 0
Close up Stuff Level 9-10 : 0
Close up Stuff Level 10-1 : 0
Close up Stuff Level 10-2 : 0
Close up Stuff Level 10-3 : 0
Close up Stuff Level 10-4 : 0
Close up Stuff Level 10-5 : 0
Close up Stuff Level 10-6 : 0
Close up Stuff Level 10-7 : 0
Close up Stuff Level 10-8 : 0
Close up Stuff Level 10-9 : 0
Close up Stuff Level 10-10 : 0
Close up Stuff Level 11-1 : 0
Close up Stuff Level 11-2 : 0
Close up Stuff Level 11-3 : 0
Close up Stuff Level 11-4 : 0
Close up Stuff Level 11-5 : 0
Close up Stuff Level 11-6 : 0
Close up Stuff Level 11-7 : 0
Close up Stuff Level 11-8 : 0
Close up Stuff Level 11-9 : 0
Close up Stuff Level 11-10 : 0
Close up Stuff Level 12-1 : 0
Close up Stuff Level 12-2 : 0
Close up Stuff Level 12-3 : 0
Close up Stuff Level 12-4 : 0
Close up Stuff Level 12-5 : 0
Close up Stuff Level 12-6 : 0
Close up Stuff Level 12-7 : 0
Close up Stuff Level 12-8 : 0
Close up Stuff Level 12-9 : 0
Close up Stuff Level 12-10 : 0
Close up Stuff Level 13-1 : 0
Close up Stuff Level 13-2 : 0
Close up Stuff Level 13-3 : 0
Close up Stuff Level 13-4 : 0
Close up Stuff Level 13-5 : 0
Close up Stuff Level 13-6 : 0
Close up Stuff Level 13-7 : 0
Close up Stuff Level 13-8 : 0
Close up Stuff Level 13-9 : 0
Close up Stuff Level 13-10 : 0
Close up Stuff Level 14-1 : 0
Close up Stuff Level 14-2 : 0
Close up Stuff Level 14-3 : 0
Close up Stuff Level 14-4 : 0
Close up Stuff Level 14-5 : 0
Close up Stuff Level 14-6 : 0
Close up Stuff Level 14-7 : 0
Close up Stuff Level 14-8 : 0
Close up Stuff Level 14-9 : 0
Close up Stuff Level 14-10 : 0
Close up Stuff Level 15-1 : 0
Close up Stuff Level 15-2 : 0
Close up Stuff Level 15-3 : 0
Close up Stuff Level 15-4 : 0
Close up Stuff Level 15-5 : 0
Close up Stuff Level 15-6 : 0
Close up Stuff Level 15-7 : 0
Close up Stuff Level 15-8 : 0
Close up Stuff Level 15-9 : 0
Close up Stuff Level 15-10 : 0
Close up Stuff Level 16-1 : 0
Close up Stuff Level 16-2 : 0
Close up Stuff Level 16-3 : 0
Close up Stuff Level 16-4 : 0
Close up Stuff Level 16-5 : 0
Close up Stuff Level 16-6 : 0
Close up Stuff Level 16-7 : 0
Close up Stuff Level 16-8 : 0
Close up Stuff Level 16-9 : 0
Close up Stuff Level 16-10 : 0
Close up Stuff Level 17-1 : 0
Close up Stuff Level 17-2 : 0
Close up Stuff Level 17-3 : 0
Close up Stuff Level 17-4 : 0
Close up Stuff Level 17-5 : 0
Close up Stuff Level 17-6 : 0
Close up Stuff Level 17-7 : 0
Close up Stuff Level 17-8 : 0
Close up Stuff Level 17-9 : 0
Close up Stuff Level 17-10 : 0
Close up Stuff Level 18-1 : 0
Close up Stuff Level 18-2 : 0
Close up Stuff Level 18-3 : 0
Close up Stuff Level 18-4 : 0
Close up Stuff Level 18-5 : 0
Close up Stuff Level 18-6 : 0
Close up Stuff Level 18-7 : 0
Close up Stuff Level 18-8 : 0
Close up Stuff Level 18-9 : 0
Close up Stuff Level 18-10 : 0
Close up Stuff Level 19-1 : 0
Close up Stuff Level 19-2 : 0
Close up Stuff Level 19-3 : 0
Close up Stuff Level 19-4 : 0
Close up Stuff Level 19-5 : 0
Close up Stuff Level 19-6 : 0
Close up Stuff Level 19-7 : 0
Close up Stuff Level 19-8 : 0
Close up Stuff Level 19-9 : 0
Close up Stuff Level 19-10 : 0
Close up Stuff Level 20-1 : 0
Close up Stuff Level 20-2 : 0
Close up Stuff Level 20-3 : 0
Close up Stuff Level 20-4 : 0
Close up Stuff Level 20-5 : 0
Close up Stuff Level 20-6 : 0
Close up Stuff Level 20-7 : 0
Close up Stuff Level 20-8 : 0
Close up Stuff Level 20-9 : 0
Close up Stuff Level 20-10 : 0